Does Timothy Sykes Have a Wife? A Look into His Love Life
Timothy Sykes dedicated Valentine's Day to his love for the planet.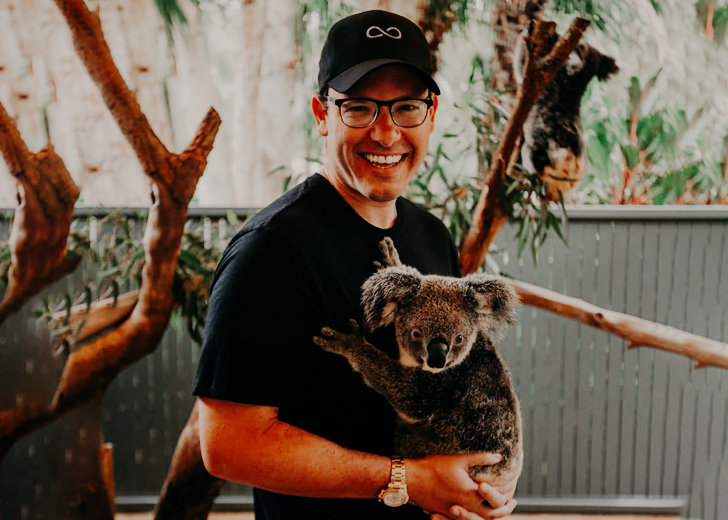 Millionaire penny stock trader and entrepreneur Timothy Sykes celebrated his love for Mother Earth this past Valentine's Day.
Sykes took the opportunity to talk about his passion and efforts dedicated to saving Earth.
Sykes started his blog post by noting that everything he had built up in his life would be for naught if we did not come together to help save our planet.
He stressed the importance of accurate information and how it should be much more readily available if we want to see actual change.
I love my life and I have the opportunity to give back in so many ways. But if we don't save the planet, none of it matters… Think about it… on a dying planet, your hard work, your studying, your money — it's all worthless.
Timothy Sykes' Philanthropic Efforts
Though Sykes got famous through his success in stock trading, he has been increasingly focusing on helping humans, animals, and the planet.
He frequently takes to social media to share about animals in danger and what we can do to help them.
He is the co-founder of the Karmagawa movement, which has built schools, helped animals, and contributed to restoring coral reefs through various charities.
The Karmagawa page on Instagram has over 1.2 million followers and has donated over $6 million to 65 charities.
On top of the philanthropic work Karmagawa does, it is also working to spread accurate information and put an end to misguided beliefs.
Sykes has also donated $1 million to Pencils of Promise to build 20 schools and buy tablets to improve the education process in Ghana, Laos, and Guatemala.
He has also helped build 35 schools in over a dozen countries worldwide through the Timothy Sykes Foundation.
Does Timothy Sykes Have A Wife?
Sykes has never been married and does not have a wife. Back in 2016, he was engaged to model Bianca Alexa, and they were planning on having a wedding in 2017.
However, the two have since split, and she has moved on with another partner.
As for Sykes, he hasn't talked about a new girlfriend and given his aforementioned blog post on the occasion of Valentine's Day; he is likely single.
That being said, various sources on the internet still associate Alexa as Sykes' wife to this day.
Timothy Sykes Turned Bar Mitzvah Money Into Millions
Over the years, Sykes has established himself as a well-known figure in financial circles. He has even appeared in shows like Below Deck, Miss Advised, and Wall Street Warriors.
According to his LinkedIn bio, Sykes currently serves as the CEO of Millionaire Media, Investimonials, and TLC Media — the former two of which he is also the founder of.
But before he found such success, he started his journey using the $12,415 from his bar mitzvah gift. He was interested in the stock market from a young age and persuaded his parents to let him use his bar mitzvah money.
He invested much of his time learning about the market and often skipped classes for trading penny stocks.
Using just $12,000 and some change from his initial money, he had turned himself into a self-made millionaire by the time when he was 22.