Former Disney Star Raven-Symone's Wife Motivated Her Weight Loss Journey
Raven-Symone has made changes in her lifestyle, all thanks to her wife.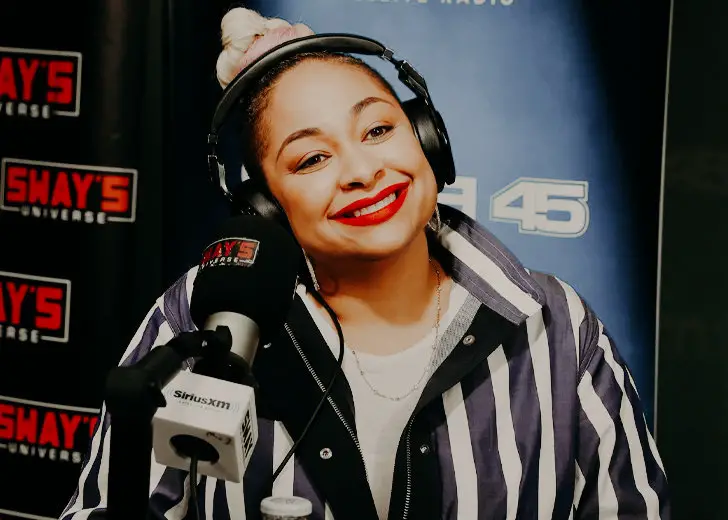 Raven-Symoné has made some changes to her lifestyle, and it's all thanks to her wife.
The former Disney Channel star told E! News that she was motivated to lose weight after marrying Miranda Pearman-Maday in June last year.
She iterated that the changes came about after an eye-opening medical exam where she received "horrendous numbers."
She told the outlet that she and her wife wanted to live together for as long as possible and wanted to be there for her in the best health possible.
This inspired her to make some lifestyle adjustments, which resulted in a 30-pound weight loss. 
Symone's Lifestyle Changes
On May 30, the star took to Instagram Live with her wife and gave fans an update on her weight loss showing off a lean face and a wide smile.
I have a whole different face going on. It's a whole pounds down journey. Just so you guys know, I'm 28 pounds down. 
She told her live viewers that she was currently taking part in a fast, and they had just completed a 30-minute walk together.
Although she did not detail how, a week later, the star opened up about her journey in an interview with Good Morning America. 
The 35-year-old explained that while fasting worked for her, she could not vouch for anybody else. She revealed that she kept at least a minimum of a 14-hour gap between dinner and breakfast.
Her trick was to be an avid faster, and when things got difficult, she got through by drinking lots of water and electrolytes and having some bone broth. She also ate as low carb as possible and did "very minimal exercise."
On Becoming Healthier
In the same interview, the That's So Raven alum clarified that her goal was not to lose weight or to have people fawn over her slim body; she just wanted to be healthy.
Symone, who has been famous for as long as she can remember, ate to deal with stress.
The actress recalled a time in 2011 when she was had lost 70 pounds, but instead of celebrating her achievement, she was focused on something else. 
When I lost weight, I remember the moment I went on the red carpet, and in my head, I was cursing everyone out. So I'm like, "Wow, now you want to look at me because I'm skinny, thanks."
Her mentality for losing weight back then was all about fitting into smaller-sized jeans, but now it was all about ensuring a healthier future for herself and her life with her spouse. 
The star said she didn't want to develop heart disease or type 2 diabetes because of her weight. She then added that if people had solid reasons for losing weight, they would have the willpower to accomplish anything.