Raven-Symoné and Her Wife Want a Big Family with Four Children
"I want to be able to make sure that the gatherings at the dinner table and during the holidays are full of excitement and fun."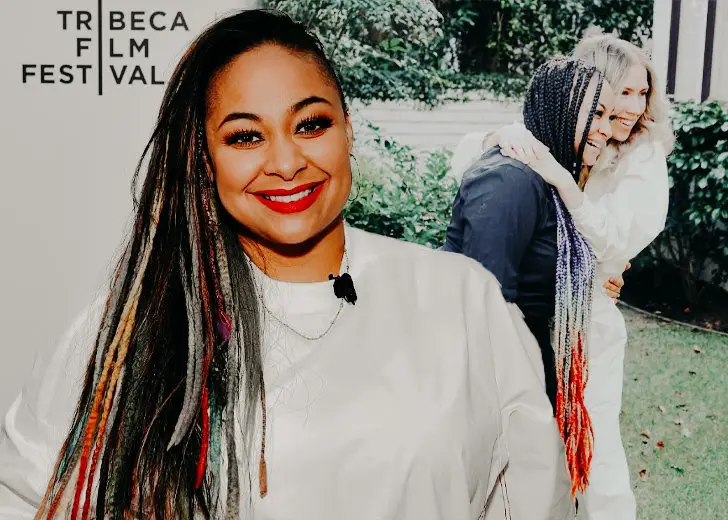 Raven-Symoné and Miranda Pearman-Maday want a big family.
In an interview with ET's Deidre Behar, the couple opened up about their plans for the future, including a successful YouTube channel and a big family.
The duo recently cleared some assumptions that fans had about them on their newly launched YouTube channel.
Fans saw Symoné confirm that the couple would be having kids soon. They revealed that they had plans to document their journey of parenthood because many people did not understand that lesbian couples could have kids in ways besides adoption.
They plan to have a big family with 4 children.
I want to be able to make sure that the gatherings at the dinner table and the gatherings during the holidays are full of excitement and fun. 
They shared that they would most likely carry one child each and then maybe adopt the rest because they have always been drawn to adoption.
As for when they want to start their family, the couple first wants financial stability, a thriving YouTube channel, and then the ability to move out before the child comes into the picture. 
A Secret Wedding
Last year, in June, the couple tied the knot in an intimate ceremony after keeping their relationship extremely private. However, the couple has kept fans updated on their married life through their YouTube channel, 8PM. 
The newlyweds took to Instagram to share the news and glimpses of their special day with photos from the wedding. Pearman-Maday uploaded a sweet shot of the two, sharing an embrace and another one of them goofing around in the backyard. 
The marriage ceremony was held in the front garden of famous choreographer and Grey's Anatomy star Debbie Allen's home, who was also the caterer. The celebration was last minute and only lasted for an hour. 
The former co-host of The View and her wife kept it non-traditional when they ditched white dressed and opted to don jumpsuits. The couple is looking forward to celebrating their first wedding anniversary, which is just around the corner. 
A Difficult Coming-Out
Although Symoné is comfortable with her identity now and cannot wait to celebrate her first anniversary during Pride Month, she had difficulties as a teenager coming to terms with her preference. 
In the Lexus L/Studio's It Got Better docu-series, the That's So Raven star publicly opened up about her personal life after hiding it for many years. She admitted that she knew she was gay at 12 years old but had forced herself to like boys and convinced herself that she would marry a man.
The child star was so used to other people making decisions for her that she thought she could never come out. She was afraid it would destroy her career and personal brand. A brand that she had built since she landed the role of Olivia Kendall on Bill Cosby's The Cosby Show at the age of 3. 
However, everything changed when she attended college at the Academy of Art University in San Francisco. For the first time in her life, she felt comfortable with who she saw in the mirror and had a support system.
Symoné then came out to her parents and the world.