'The Sandlot' star Mike Vitar maintains a low profile after retiring from acting and facing assault charges
Mike Vitar, best known as Benjamin Franklin 'Benny the Jet' Rodriguez in 'The Sandlot,' retired from acting in 1997 and now maintains a low profile.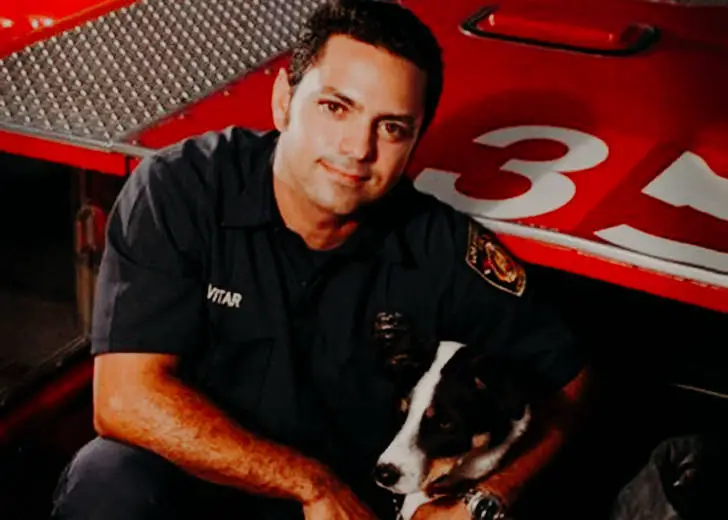 American actor Mike Vitar, best known as Benjamin Franklin 'Benny the Jet' Rodriguez in The Sandlot, retired from acting in 1997 and now maintains a low profile as he continues to work as a firefighter after assault charges.
A Popular Child Actor
Vitar appeared in several movies in the 1990s. Some of his best-known films are The Sandlot, D2: The Mighty Ducks, and D3: The Mighty Ducks.  
The former actor also made appearances in other projects throughout the 1990s and cemented his status as one of the successful child artists of that time.
Nevertheless, Vitar quit acting in 1997 at 19 after he appeared in an episode of a medical drama, Chicago Hope. 
After leaving showbiz, initially, he spent some time working as an Emergency Medical Technician (EMT).
After gaining the experience and skills, he joined the Los Angeles Fire Department as a firefighter in 2002.
Assault Charges 
Vitar has had his fair share of encounters with the law; he was charged with assault in 2016. He faced serious prison time after he and his two co-firefighters — Eric Carpenter and Thomas Molnar, attacked a guy in a Halloween night beat down.
According to reports, the 42-year-old and his friends approached and assaulted a 22-year-old graduate student named Samuel Chang, who was handing out candy in a gated community, but the assailants accused him of handing out "drug-laced" candies, which later turned out to be untrue.
The firefighters also claimed that Chang was under the influence of PCP (a type of drug). But after thorough medical examinations, they could find no traces of the drug in his system.
On the contrary, Chang thought he smelled alcohol on at least one firefighter's breath. As they attacked him, one of them choked him and beat him so severely that he suffered a cardiac arrest and had to be resuscitated.
Vitar was initially released on a $30,000 bail but was later charged with misdemeanor battery, which he did not contest. As a result, the three were sued in criminal court and with damages amounting to $7.2 million.
Ultimately, Vitar received three months' probation and 90 days of community service. Further, he was suspended for 6 months without pay.
As of 2021, he lives in Los Angeles with his family and continues to serve the Los Angeles Fire Department. Vitar is married to a professional photographer, Kym Allen.
The couple tied the knot in 2006 and is living a happy married life with three children — Eli, Wesley, and Norah Paige.