Jason Maybaum, who started his acting career at 7, wants to be a director when he's older
Jason Maybaum, an American actor, best known for appearing in numerous commercials and playing Leo in NBC's 'Superstore,' wants to be a director someday.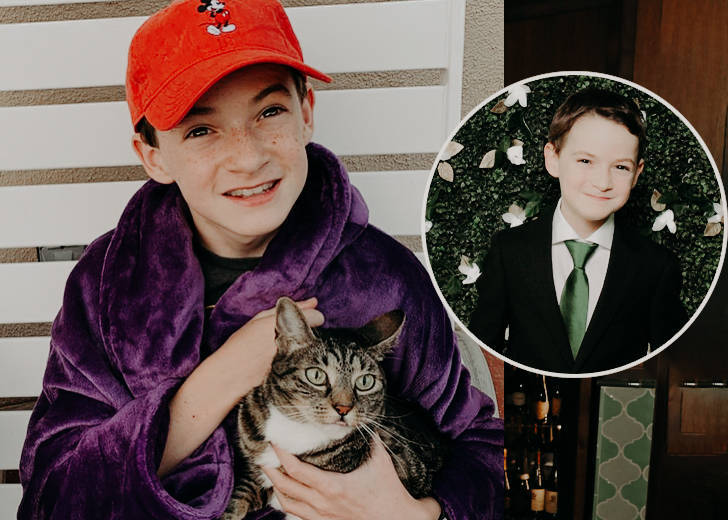 Jason Maybaum, best known for playing Leo on the NBC show Superstore, has achieved tremendous success in the few years that he has been in the industry.
The child actor, who is gaining popularity by the day, aspires to be a director when he grows up. 
He Is A Teenager Now 
The child actor turned 13 years old in August 2020. Although he did not post on his Instagram handle this time, he usually does on his birthdays. For instance, when he turned 12, he posted a picture of himself and captioned it "12." 
On his 11th birthday, too, he posted a photo letting the world know about his birthday. 
The child actor likes to update his fans on his life, and so his social media is filled with pictures of his acting gigs. He recently shared photos from The SpongeBob Movie: Sponge on the Run premiere, where he voiced a young Squidward.
Apart from his pictures, his Instagram bio declares his future plans. According to his bio, Maybaum wants to be a director when he is older.  
He Was Only 7 When He Began His Acting Career
Maybaum was born and raised in Los Angeles, California, to parents Jerid and Laurie Maybaum. His mother, Laurie, is also his manager and handles his social media handles. 
Maybaum started his acting career at the young age of 7. Till now, he has appeared in many commercials, television shows, and movies.
In 2015, he starred in the Starz series Blunt Talk as Eli. Even though he had roles in only two episodes, the gig opened other doors for him. The same year, he was cast as Oliver in the TV movie The Perfect Stanleys starring Matt Letscher.
In February 2016, he played a role in an episode of Comedy Central's sitcom Workaholics. Then, in 2017, he portrayed the role of Leo in NBC's single-camera sitcom Superstore.
From Disney to Feature Film, and More
In 2017, the young actor landed a role in the Disney show Raven's Home. He was cast as Levi Grayson, the son of Chelsea Grayson, played by Anneliese van der Pol.
His role as Levi was loved by the audience and remains one of his most notable roles. For his performance, Maybaum won the 'Best Leading Young Actor - Television Series' award at the Young Entertainer Awards in 2018.
The young actor made his feature film debut with Bitch, which premiered at the 2017 Sundance Film Festival. 
Furthermore, he portrayed the character of Dale in an episode of the TV Land series Teachers. That year, he also appeared in the Hulu original series Becoming Bond, where he played the character of young George Lazenby.
Then, he starred in the thriller Desperate Waters, alongside Matthew Lawrence and Charlene Amoia, followed by a Disney Channel original named Freaky Friday. 
The musical premiered in August 2018 and starred Cozi Zuehlsdorff and Heidi Blickenstaff. For his notable roles in Disney productions, he even has a dedicated Disney fandom page. 
Besides his acting, Maybaum was also one of the celebrity contestants on the children's dance show Dancing with the Stars: Juniors that premiered on ABC in October 2018.