Marvel Star Desmond Chiam's Powerful Message against Asian Hate: "We Belong Here, But We Are Hurting to Do So."
'The Falcon and the Winter Soldier' star, Desmond Chiam wants people to stop Asian hate and work together to stop senseless violence.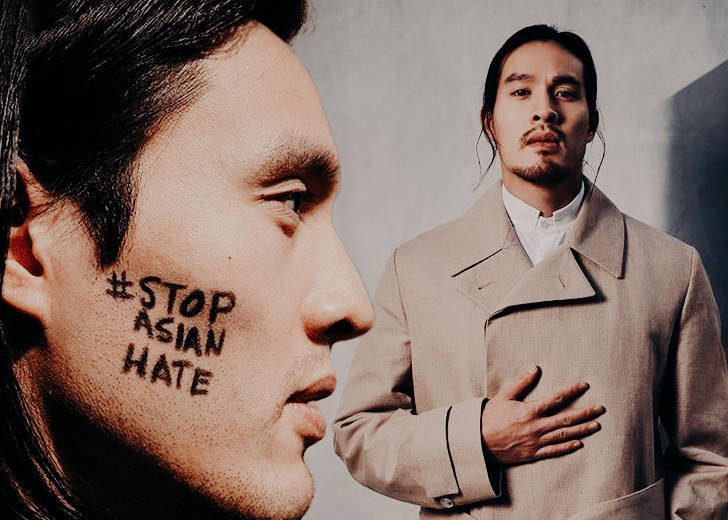 Asian actor Desmond Chiam used his platform to deliver a powerful message on #StopAsianHate. He wants communities and families to rally together to put an end to senseless violence and start by helping those who can't help themselves.
#StopAsianHate
The hatred towards people of Asian descent in the US is rising at an alarming rate.
Perhaps it was a hate that had been festering in the community for a long time or something that was brought out from fear of the ongoing COVID-19 pandemic, but what is for certain is that the targeted assault and discrimination is a real danger towards the racial minority.
#StopAsianHate was initiated as a response to all this turmoil, hoping to spread awareness to put an end to the violence. Many celebrities too have used their platform to speak up about the issue.
One of the most profound voices has been that of Desmond Chiam. An Australian native with Singaporean-Chinese ancestry, Chiam has quite the impressive resume of starring in shows like Bones, NCSI: Los Angeles, Hawaii Five-0, and more recently, The Falcon and the Winter Soldier. 
The star claims Asian hate is something that has existed since colonial times and something he faces to date.
Chiam's Message against Asian Hate
While speaking to GQ Thailand on their feature about #StopAsianHate, the actor stood firm on the need to stop the bleeding first. He suggested that communities and families need to work together to solve issues within themselves.
While that happens, Chiam also said that a larger-scale shift in policy solutions should be made. After all of that, a cultural campaign needs to be initiated to overcome the hatred that has been disenfranchising innocent Asians on the streets. 
The actor also took to Instagram to say, "We belong here, but we are hurting to do so."
He spoke about how the rate of attacks on the Asian community has exponentially increased over the last year. He attributed this hate towards the "vile rhetoric that our previous administration normalized," regarding Trump's radical policies. 
Chiam also pointed out how casual words like "Chink", "China Virus," and "Kung Flu" can quickly turn into punches, stabs, and shots.
He ended his post by saying that evil exists in this world, and while one person can't stop it, the best effort one can make is to help those who can't help themselves. Be it by shielding someone vulnerable from an attack or speaking up against normalizing racial slurs.   
Chiam's Asian Heritage
The 33-year-old actor was born in Melbourne, Australia. His parents were of Chinese-Singaporean descent, and he spent most of his time in Singapore from a young age.
He holds a law degree from the University of Melbourne, and he pursued a career in it after graduation. However, he left the job after three months of working at a law firm as a candid conversation with the high-ups told him that the job just makes one want to wait to die. 
He pursued a more creative field and started break-dance, which he comments was his gateway drug into acting. 
His first role was in the Australian series Neighbors and has since acted in landmark entertainment pieces like The Shannara Chronicles, Now Apocalypse, Reef Break, and Magic Camp. 
In the acclaimed Marvel's The Falcon and the Winter Soldier, Chiam plays the masked anarchist Dovich, who works for the Flag Smashers, an antagonist faction in the series.