'The Falcon and the Winter Soldier' Star Desmond Chiam Feels A Connection With Captain America
Desmond Chiam took to Instagram to reveal why he feels a kinship with Captain America.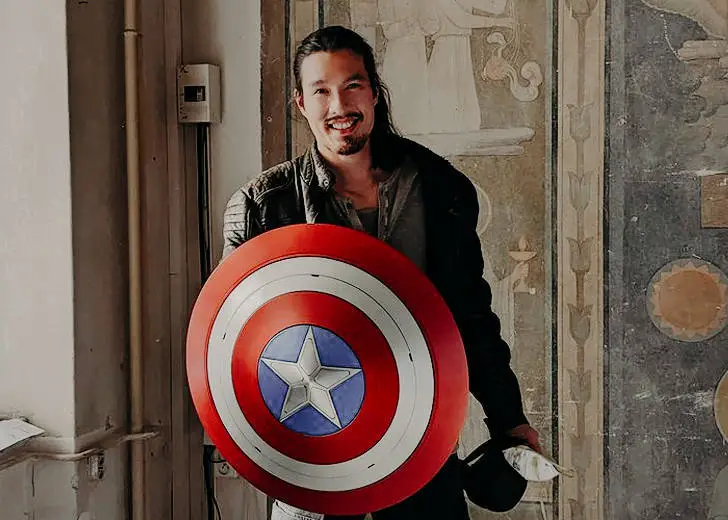 Desmond Chiam is most famous for his role as General Riga in The Shannara Chronicles and Wyatt Cole in Reef Break. Recently, in an Instagtram post, the actor revealed why the character of Captain America has fascinated him since his childhood. 
Chiam's Early Years
An actor and screenplay writer par excellence, Chia, was born to parents of Chinese -Singapore descent. Although he was born in Melbourne, the actor spent a significant part of his early years in Singapore, as his dad frequently worked there. 
The 32-year-old is also a man of many accomplishments. He has a degree in law from the University of Melbourne and a Master's Degree in screenwriting from the University of Southern California (USC).
Although the actor worked as a lawyer for some months, he got bored soon and decided to try his luck in acting in the United States. Chiam came across an Australian agency that repped Asian actors.  
Soon, he became famous for his acting in The Shannara Chronicles, which also made him a household name. The actor's good looks were another reason for his incredible popularity.
However, Chiam had to struggle quite a lot in Australia's tricky entertainment industry before nabbing General Riga's role in this fantasy series. Asian actors were rare in the industry, and he had a tough time. However, things changed after his appearance in The Shannara Chronicles.
The actor found it cool and funny when people hated his character, General Riga. It was a unique experience for him when that happened. He did not have to put any extra effort into screenwriting as he felt it came naturally to him once he started acting. 
Chiam Has Always Been Fascinated With Captain America 
The Falcon and the Winter Soldier star revealed that Captain America had been his favorite character while growing up. In an Instagram post, he penned down many similarities between him and the fictional superhero. 
Readers will remember that Steve Rogers (Chris Evans) was a frail man but later transforms into a super-soldier. Rogers was rejected for military recruitment in the Second World War because of his physical and health problems. 
The superhero's struggles reminded Chiam of the ordeals in his life as he, too, had to face many challenges in his acting career. However, the actor had forgotten about the superhero until his best friend died. Incidentally, even Steve Rogers' friend had passed away before he became a superhero. 
Desmond Chiam feels Captain America's struggles make him humane, even if he is a superhero.