Lewis Tan Lands Massive Roles after Losing Out on Marvel's 'Shang-Chi'
The actor will be headlining David Ignatius's series adaptation 'Quantum Spy.'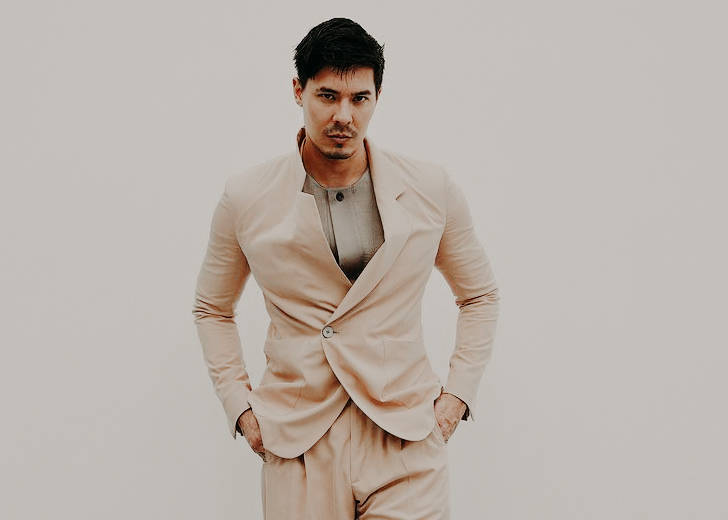 Lewis Tan rose to international stardom through Mortal Kombat. With the actor being cast in the lead role for multiple other works, his career is in the best place it has ever been. But just December last year, Tan shared the story of how he was devastated at having lost two lead roles in the biggest films of his life.
Tan posted a picture of him meditating in Hakone and wrote about his own take on the legendary martial artist, Bruce Lee's quote "Be Water". He ended the quote by saying he would make new waves the next year. And true to his words, the actor has been making waves with his movies and projects.
Tan Lost The Role Of Shang-Chi
One of the roles that Tan lost was that of Shang-Chi in the upcoming Marvel movie, Shang-Chi and the Legend of the Ten Rings. Shang-Chi, also known as the Master of Kung Fu is played by Simu Liu. Though Tan lost the role to Liu, he didn't hold back his praise for Liu, who is also his friend.
A friend of mine, Simu, got that part. And I think he's going to do a fantastic job with the material.
When Tan first got word that he didn't land the leading role in Shang-Chi, he was devastated. When talking to ET, he revealed how losing that role paved his way to playing Cole Young in Mortal Kombat. 
Roughly three weeks after learning he didn't land the role of Shang-Chi, Tan was on his way to Nashville, Tennessee, to race Cars at Nascar.
On his way, he learned he had gotten the role in Mortal Kombat and that while he could not portray the Master of Kung Fu, he would play a brand new character in the much-loved franchise.
Mortal Kombat has since received very favorable ratings and praises from fans and critics alike. Its teaser also became the most viewed red band trailer of all time, amassing 116 million views in the first week alone. 
Tan To Headline Quantum Spy
Another work Tan will headline will be the much-anticipated adaptation of David Ignatius's novel Quantum Spy. He will also co-executive produce the show on top of starring in it.
The Mortal Kombat star will play Harris Chang, a newly assigned Chinese-American CIA officer. He is going after a Chinese spy who has sensitive data from a top-secret American quantum research lab.
Tan took to Instagram to break the news, calling Quantum Spy a written series with an "Asian American James Bond feel."
Fistful Of Vengeance
Tan's previous work, Wu Assassins, is getting its own standalone movie. Titled Fistful of Vengeance, the supernatural action movie will star original Wu Assassins members with addition of new cast members like Pearl Thusi, Francesca Corney, Jason Tobin, and Rhatha Phongam.
When an otherworldly threat claims one of their own, the Wu Assassins will travel to Bangkok and face their deadliest enemy. Here is the cast of Fistful of Vengeance, a stand-alone Wu Assassin's story, coming to Netflix. pic.twitter.com/vTVnVIkl8K — Netflix Geeked (@NetflixGeeked) February 26, 2021
The movie was shot in Thailand and is scheduled for release on December 1, 2021.