Lewis Tan's Martial Arts Background Helped Bring Authenticity to the Character in 'Mortal Kombat'
Lewis Tan is being cast as Cole Young, a brand new character in Mortal Kombat (2021). The actor is proud of the project and says his martial arts background and skills will add authenticity to the character. He has also taken inspiration from MMA fighter Jorge Masvidal to add more flair to his character in the much-hyped Mortal Kombat movie.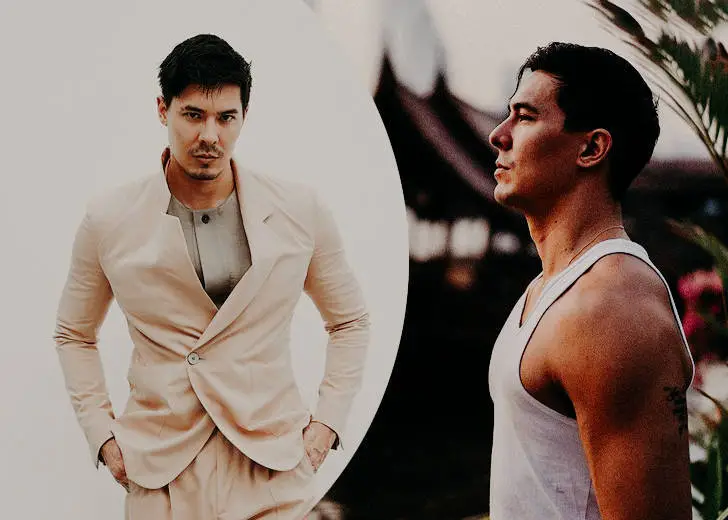 Martial artist, actor, and model Lewis Tan caught the eyes of action aficionados when he guest-starred as Zhou Cheng in Marvel's Iron Fist. He has gotten increasingly prominent roles ever since and has been in productions such as Wu Assassins (2019), Into The Badlands (2018-2019), and Deadpool 2 (2018).
The story of Tan's rise to prominence seems to have picked up its pace as he was cast as the lead role in the much-hyped Mortal Kombat (2021). The R-rated movie promises its fans the gory fatalities and inclusion of some of the most beloved characters from the game franchise, such as Sub-Zero, Sonya Blade, Raiden, and Scorpion, to name a few.
Tan's Martial Arts Background Will Bring Authenticity To His Character
Born to national champion martial artist Philip Tan, Lewis has been practicing martial arts from a young age. Because of his martial arts background, the actor was cast to be a part of series like Wu Assassins and Into the Badlands.
In an interview with Fortress of Solitude, the actor opened up about his role and thoughts on what flair he added to the character.
It was a tricky one to play because of the pressure. You know, playing a new character in such a beloved franchise on my shoulder you know. But thankfully you know I think my martial arts background and what I can bring to the character authentically with my martial arts skills I think is a big… is a huge bonus to give it an authenticity and I am happy to do that.
Lewis Tan's Character
While Mortal Kombat will bring back beloved characters like Raiden, Liu Kand, and Sub-Zero to the big screen, it will also introduce a brand new character in the MK universe. Tan's character Cole Young is a new addition to the world of Mortal Kombat, and according to the character description, he is a former MMA champion who is not doing well.
When we first meet Cole, he's in a really bad spot. He's down on his luck. He's kind of a washed-up MMA fighter who used to be a champion, who used to believe in himself, who used to have a lot of hope in his career. And it's all gone down the drain.
For the never-before-seen character Cole, Tan has taken inspiration from an actual MMA fighter Jorge Masvidal. Even in the movie, Tan mimics the MMA legend and leans against the cage, much like how Masvidal did before delivering the fastest knockout in UFC history against Ben Askren.
Much like the saying goes, "Imitation is the greatest form of flattery." Masvidal was definitely flattered as he even put out a tweet saying it was an honor to be used as an inspiration and expressed his excitement for the move.