Jonathan Majors Wants The Best for His Daughter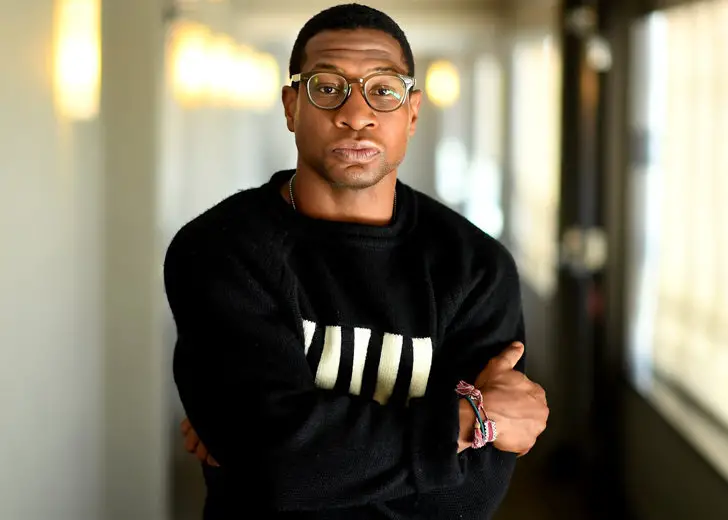 Jonathan Majors, the breakout star of the HBO Series Lovecraft Country, is pretty low-key when it comes to his personal life.
However, he is a doting father who wants the absolute best for his daughter. 
Jonathan Majors on Teaching Her Daughter
Majors has often talked about his kid in interviews, although he has never publicly declared her name.
In an interview with Essence in 2020, he shared he wanted to protect her innocence and imagination. 
"As a father, my job is to protect, and keep things away from interfering with her imagination because that's her voice. That's gifted to her," he wrote, acknowledging he could teach her manners but no creativity to think. 
"That's something that comes from something far greater than her father," he uttered. He also noted that it was his job to let her have her freedom to think. 
He further told People he wanted his daughter to get the best education a child deserves, an education that was not restricted to the usual system of teaching 'Black History' during February every year, as is common in most American schools.
His then seven-year-old child was of mixed race, and instead of her thinking of it as 'Black History' education, he wanted her to understand that it was American history.
Majors emphasized that teaching was only limited to a few pages in the children's book with prominent names such as Harriet Tubman, Rosa Parks, Martin Luther King.
According to the actor, it was not enough to educate the current generation about Black history. 
Jonathan Majors Is a Dedicated Father 
Needless to say, Majors is a dedicated parent. Once his daughter's mother called him to console their daughter when she was frustrated about her hair. He calmly explained to her that her hair was her crown. 
"You have a crown. That's why your hair goes up. Your hair, your crown, came from daddy, came from his mama, came from his father, came from his sister," he told her.
He also elaborated that the crown could get her into trouble in this world and warned it was not right. "And some people want to take that crown from you," he said.
Being a father, the 32-year-old actor wants to be around his kid as much as possible.
And so, during the lockdown, he flew to Atlanta to be with her for ten days. The remaining time he spent in New Mexico with his dogs while doing a lot of exercise and reading. 
Does Jonathan Majors Have a Wife?
Since Majors is pretty vocal about his fatherhood, his fans and followers can't help but wonder — Is Jonathan Majors married? They often speculate if he had his child with his wife. 
The Da 5 Bloods actor, however, hasn't ever confronted the fans' speculations. That is to say, he has never confirmed having a wife or being married. 
He has never even disclosed information about his daughter's mother. Whether she is her wife or girlfriend, or ex-partner remains a matter of mystery.