Jonathan Majors on His Acting Approach for His Role in 'Lovecraft Country'
Majors has one simple trick up his sleeve—taking notes.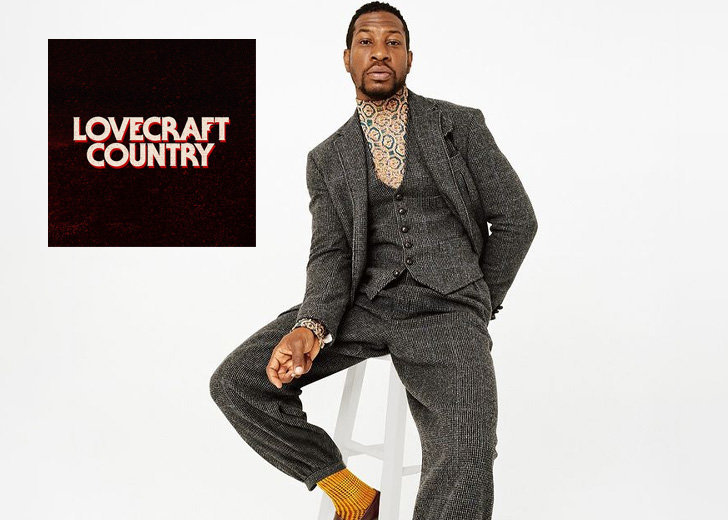 Jonathan Majors has been in Hollywood's limelight for less than half a decade, yet he exudes the personality of a star. 
As Indie Wire aptly put it, Majors is "like glimpsing an electrical current — always pulsing, never predictable, and impossible to ignore." 
The publication had a sit-down with the actor, set to play one of the most pivotal characters in the fourth phase of the Marvel Cinematic Universe, to discuss how he delivered his art for the camera in his current projects and the unforgettable Lovecraft Country.
Majors Has One Simple Trick
The actor divulged the secret behind his magnetic performance fairly easily. He even made it sound like there wasn't much that went into it, but that was just a reflection of this talented actor's humility.
The first thing that set the actor apart was that when he read a script, he wouldn't just read it. He would take notes. He explained, 
[The notes] may look like a football play sometimes, but it's like the astrology of the spirits in the space. Everybody works in relation to someone else, always.
His approach to the script not only gave him an idea about the fluctuating emotional beats of any given scene, but also helped him keep track of his physical place as things played out. 
He went on to explain that a great deal of attention went into deciding where he would be in space in regards to the rest of the cast members and the props on set. Then, to make these concepts clearer, the actor followed it through with an example from the sets of Lovecraft Country. 
Majors on His Acting Approach to 'Lovecraft Country'
Majors called attention to episode 9 of Lovecraft Country when Majors as Atticus Freeman and Michael Kenneth Williams as his on-screen father, Montrose, had it out in an alleyway. The scene was packed with emotions and secrets begging for a release. 
The humble actor sang praises for his costar before getting into his preparation. He explained it was paramount for him that, at that moment, his character Atticus was at sea. He added, 
I kept trying to keep him off balance the whole time. So what ends up happening […] there's nothing for me to touch. Nothing for me to land on. And he's like a boy. He's a boy again.
He also recalled writing a note about "the invisible triangle of the Freeman men" that brought to mind the dynamics that Atticus's uncle, George Freeman, played by Courtney B. Vance, introduced into the scene.
The note helped Majors keep track of how his character was "being pulled to each and every one of them" as he came to know about his family history. 
The publication also reported that the Ant-Man and the Wasp: Quantumania star's note-taking habits helped him transition from movies to TV shows.
After all, the actor was used to working on mostly two-hour productions before he signed up for Lovecraft Country, which happened to be his first 10-hour serialized experience.