Joe Kenda Got Paranoid over a Case That Reminded Him of His Kids' Fragile Lives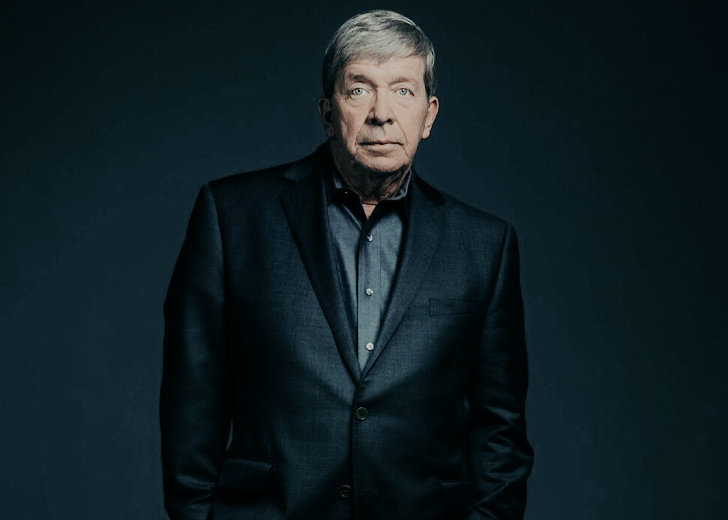 Joe Kenda has been long married to his high school girlfriend Mary Kathleen Mohler.
He met his wife serendipitously in a basketball game, an event where Kenda was supposed to meet a girl his mother had set up for him. 
But when he reached the game, he saw Mary sitting alone on a bench. And he thought she was the prettiest girl he had ever met.
Abandoning his mother's arranged date, he went to Mary and befriended her. "We have been together ever since," Kenda recounted in a confessional for Homicide Hunter.
The retired detective lieutenant and his wife tied the knot in 1967 and welcomed two children into their family — son Dan and daughter Kris. 
His children are both public service providers. Their son is a retired US Navy commander, while their daughter is a retired US Air Force major.
No doubt that Kenda was and is a family man. And perhaps his role as a father sometimes made his job, investigating homicides, difficult. 
In an interview with People, Kenda revealed that one particular case featured in his show Homicide Hunter still haunted him.
Joe Kenda:  'I Saw My Son In That Bed'
On August 28, 2019, the homicide detective had an exclusive interview with People magazine where he opened up about the case that still haunted him every night.
Kenda confessed he was haunted and saw dead bodies in his dreams due to the nature of his work. 
When asked if there was a particularly recurring nightmare, the detective admitted to having one that came to him almost every night. And that was spurred due to one particular case where three lives were taken.
As per his accounts, before entering the crime scene, the cops who had already visited the site held up three fingers to let him know that there were a total of three victims. 
When he reached the crime scene, he first came across an adult woman; then he saw an adult man.
But one particular scene that baffled him was the body of a five-year-old boy who wore Mickey Mouse pajamas to bed but never got up.
The homicide detective explained that his son had the same pajamas when he was a boy. And although his kid was 19 years old at that time of the investigation, he couldn't help but picture his son instead of the little dead boy.
My son had those pajamas when he was little… Now, my son was 19 years old when I saw that crime scene, but I saw him in that bed.
Despite the troubles, Kenda remarked that it was all worth it as he got to solve the case.
Joe Kenda Confessed Being a Paranoid Father
The retired Colorado Springs Police Department detective confessed to being the world's most paranoid father in one of the videos on his Instagram page Ask-Kenda.
On the post made on August 17, 2016, the detective was asked, "What kind of father were you?" 
His answer to the question began with him sharing a conversation he had with his daughter Kris when she was 15.
The detective recalled his daughter asking him when she could date, to which he replied she could date from 16. But she could go on dates without him only after she reached 28! 
After sharing the father-daughter conversation, Kenda confessed he was the world's most paranoid father, and understandably so.
In his 23-year career, Kenda solved 356 homicide cases and has a 92 percent solve rate.