Jacob Latimore First Turns to Parents for Advice
Jacob Latimore's parents encouraged having open conversations in his early years. Now, they are the first people he'd discuss anything with.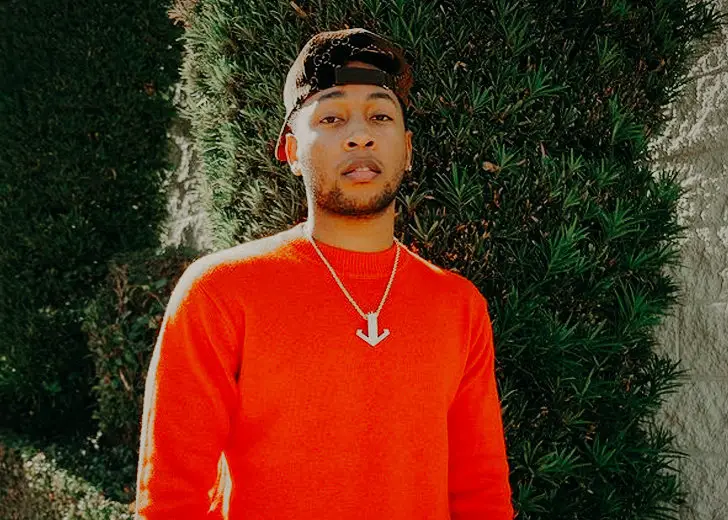 Jacob Latimore holds his parents in high regard. 
In an interview with Family Entourage during the promotion of his movie Collateral Beauty, the actor opened up about how his parents influenced his life and values as an adult. 
The first thing that the actor recalled on the subject was how his parents, Latitia "Tish" Taylor and Jacob Sr., encouraged having open conversations. 
Latimore genuinely believed that there was nothing he went through that his parents hadn't gone through. Naturally, with that belief, they were the first people he wanted to discuss any situation with. 
He admitted that contrary to his peers or people his age, he had never wanted to hide anything from his parents.
He also credited the urge to hide incidents from one's parents stemmed from a sense of embarrassment about what parents might think. 
However, in his experience, more often than not, sharing those embarrassing moments helped him relate to his parents on a different plane. 
Making a Name in the Industry 
Latimore came into the entertainment industry at the age of nine with his music in 2005. By 2010, he had secured a spot in acting with his first movie, Vanishing on 7th Street.
He is also a part of major titles like Black Nativity, Ride Along, and The Maze Runner.
In 2016, he came out with his first album 'Connection' and garnered a musical fanbase. 
His first leading role came in 2018 on Lena Waithe's The Chi, where he shared a screen with stars like Tiffany Boone and Jason Mitchell.
In light of all that, Latimore's success has been heavily attributed to his beautiful momager who has been with him every step of the way. 
He Lived with His Mother
Latimore was born to his parents when they were still in high school. Sadly, the high school romance didn't last, and the couple eventually split, leaving Latimore with his mother. 
Despite him living with his mother in Atlanta, Latimore remained close to his father. 
As for his musical career, Taylor already had a connection to the music industry, as she had been working for Sony Music since before she graduated. 
She had graduated with a bachelor's degree in marketing with a focus in fashion, marketing, and merchandising at the Illinois Institute of Art. 
In her five years with the company, Taylor spent her time learning everything she needed to kick off her son's career and start her own talent management company. 
He Listens to His Momager
In an interview with Rolling Out, Taylor explained how the most difficult thing for a manager would be to have a client who doesn't take directions, doesn't listen to advice, and is generally hard to work with. 
Going by Latimore's statement from before, he bears none of those ill traits, and so by extension, Taylor must have a great time working with her son. 
In another conversation, the momager had stated that her son's career was practically on autopilot in recent days.
According to her, Latimore was willing to learn the business side of Hollywood while still working on his creative side, making her job that much easier.