Thanks to his adoptive parents, Freddie Figgers is now a millionaire entrepreneur
Freddie Figgers' adoptive parents bought him a broken-down Macintosh computer to distract him from his struggles in his youth. That simple act of kindness would go on to change Figgers' life.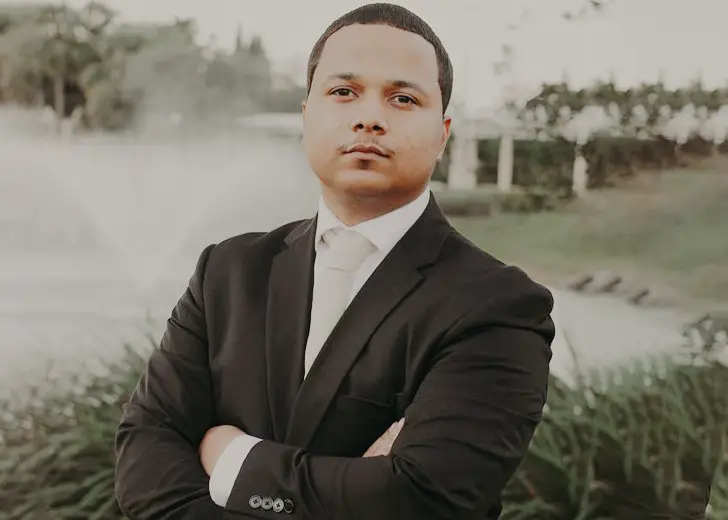 Freddie Figgers' million-dollar fortune makes it seem like he has led an affluent life. However, the early years of the entrepreneur's life are a stark contrast to the mountain of success and luxury he is perched over now. In fact, he was an abandoned child who had to live through years of bullying. His adoptive parents' efforts to distract him from his internal struggles gave birth to a keen passion that would later turn out to be the driving force behind Figgers' success.
Figgers Was Abandoned by His Biological Mother
Police officers found the computer programmer in a dumpster, where his biological mother had left him. He was put in foster care, where he met his soon-to-be parents. Figgers told The Guardian that his adoptive parents sympathized with his situation and decided to take him under their care.
"[My parents] were nearing 70, so adopting a newborn baby wasn't part of their plans, but having seen the ordeal I'd been put through, they didn't want me to go through the care system."
After discovering that he was adopted, Figgers' classmates bullied him in school and called him "dumpster baby." According to him, such instances greatly troubled him as a child.
"I thought about it a lot as a kid, and I'd have to say it was embarrassing when I was younger."
Parents Introduced Him To Technology
Figgers' father worried about his child and didn't want him to keep thinking about his adoption and infancy. So, he bought Figgers a broken Macintosh computer to keep his mind off of the bullying.
"[My father] thought that a computer might help to keep me out of trouble."
The distraction worked, and the soon-to-be computer geek started repairing the computer using components from an old radio. Figgers claimed that the computer sparked his interest in technology, which would later be his career field.
Even as early as when he was 12, he was hired to repair computers! Not just that, he even started his very own company by the time he was 15. His company's success skyrocketed in no time, and he was already handling 150 clients when he was 17. The entrepreneur only grew from thereon.
Figgers Is Now A Millionaire Entrepreneur With A Happy Family
After developing a breakthrough GPS system in 2012, Figgers became a millionaire with his program selling at over $2.2 million. He claimed to have made the GPS to keep track of his father, who had Alzheimer's disease.
The millionaire has pushed his success the professional front while maintaining a beautiful family. He is married to Natalie Figgers, who is a well-known divorce and personal injury lawyer. The two also have a daughter together. Figgers and his wife recently had a vow-renewal ceremony, and the family appeared to be a tight-knit unit of three.