Get To Know Stephen Lang's Wife and Family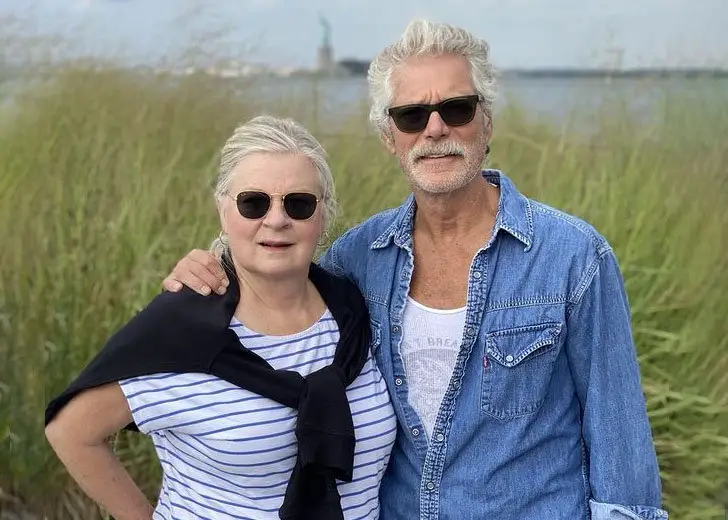 Although he was born to a millionaire's family, Stephen Lang did not receive a dime in inheritance.
Instead, his father, the iconic entrepreneur and philanthropist Eugene Lang, gave him the upbringing to make it on his own. Today, people from the world over recognize the name Stephen Lang.
Also, today, Lang has a family of his own. He and his wife of over 40 years, Kristina Watson, have four children: Noah, Grace, Lucy, and Dan.
Some of Lang's children have children of their own. 
Stephen Lang's Marriage with Wife Is 41 Years Young
Lang married his wife, Watson, a costume designer and teacher, on June 1, 1980.
Even after four decades, his love for his wife is as strong as ever, as evident by the fact that he regularly flaunts her on his socials. 
On June 1, 2018, on the occasion of their 38th anniversary, the actor put up a vintage snap of him and his wife on Instagram for all to see and admire. 
The picture posted was from the day they got married. A visibly younger and leaner Lang was clad in a black suit over a white shirt as his new bride stood beside him, holding his hand.
The bride was dressed in a traditional wedding gown adorned with floral motifs. Her veil was even accessorized by real flowers. 
While that post would take anyone down memory late, there are plenty of pictures on Lang's Instagram that feature the couple in their later days. 
For instance, on December 6, 2021, the doting husband shared a snap of himself and his wife, spending quality time outdoors.
The picture framed the couple sitting on an oversized bench somewhere, dressed in comfy casuals. 
Stephen Lang Stayed with Daughter's Family During the Pandemic
As per The Hollywood Reporter, when the pandemic shut everything down, the husband-wife duo bunkered down with their daughter's family.
Of course, that meant spending extra time with his two grandchildren, who are six and four years old. 
As the adults took turns teaching the youngsters, apparently gramps got the early shift at six in the morning. So he's teaching them what he's most adept with, Literature.