'Don't Breathe 2' Has Got Stephen Lang Fully Embracing Role of the Blind Man
Stephen Lang specifically trained to play a man with blindness for 'Don't Breathe 2.'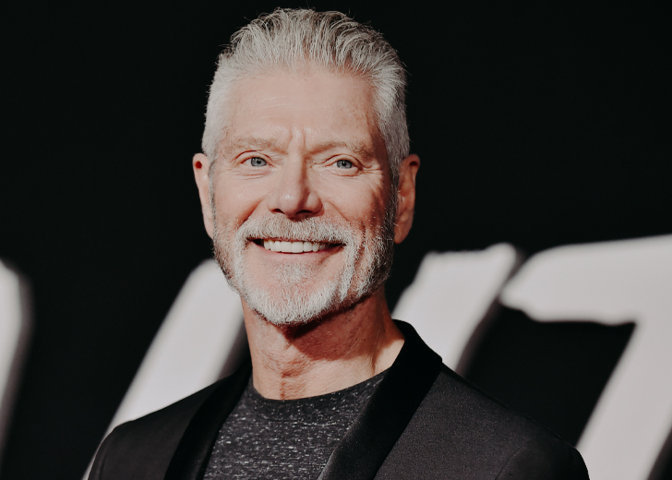 Stephen Lang is a versatile screen and stage actor who has portrayed varied characters through the years.
Whether playing antagonist Colonel Miles Quaritch in the 2009 James Cameron's Avatar or a blind Army veteran who uses his senses to hunt down intruders in the 2016 horror-thriller film, Don't Breathe, he unfailingly gets inside the skin of his characters and brings them to life with ease.
The 69-year-old is coming back on-screen to reprise his role of Norman Nordstrom, also known as the Blind Man, in the sequel of Don't Breathe — Don't Breathe 2.
And in his recent statements, Lang has informed the audience that the upcoming movie has a totally different thrill with his character being found in a whole new situation.
Lang's Approach for 'Don't Breathe 2'
During an interview with Bloody Disgusting's The Boo Crew podcast in March 2021, the actor opened up about his approach to getting back into the role for the sequel, which completed its filming in October 2020.
"The first time out, you just plunge in, cause what do I know? I went at it the best way I could. I figured out a way to go at it," he said, explaining his approach during the first movie.
He continued, saying that he was able to use the same approach the second time. But since he had "proper time" to prepare this time, it helped him to embody the character fully.
I really only had just a little over a month [to prepare for the first one]. I just did it. And it worked. It worked out good.
Lang also closely worked with an Albany-based organization, The Northeastern Association for the Blind, since he felt the obligation to work more specifically on playing a blind man.
As a result of his workshops and character preparation, he became more confident to play the Blind Man again.
Controversy Surrounds the Film
While Don't Breathe 2 is scheduled for release on August 13, 2021, the film has already found itself in a major controversy.
People are criticizing the movie for bringing the villain from the first movie — the Blind Man — into the lead role in the second part. Many have their reasons, too, as the character has a history of kidnapping, murder, and sexual assault.
Knowing that, they have been questioning whether Lang's character should really be portrayed as an antihero figure.
Addressing those backlash, the film's producer Fede Álvarez came out with all guns blazing against the critics while speaking to Movieweb in July 2021.
"We like to [expletive] with people. We want to show that things are not black and white," he remarked.
Álvarez explained the Blind Man was more of an anti-villain, who at times might think he is not or even do things that will make him escape it temporarily.
According to him, he is not an all in all protagonist but more of a shadow character.
That being said, the creators have acknowledged that Lang as the Blind Man will have a bigger role to play in the sequel with more screen time.