Get To Know Ferne McCann's Sister Sophie Richardson
Sophie Richardson, 34, is four years older than her sister.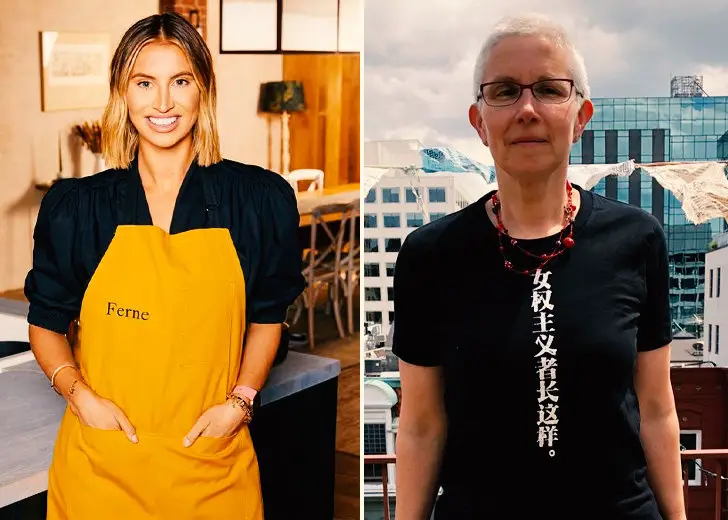 Last year Sophie Richardson appeared on season 5 of her sister's show Ferne McCann: First Time Mum. Since then, she has featured regularly in the show, generating significant interest from fans.
With season 6 currently airing, here's all you need to know about Ferne McCann's sister. 
Richardson, 34, is four years older than her sister. She is happily married to her long-time partner Ian, and they have two boys. Sophie and Ian tied the knot in 2019.
McCann and her daughter Sunday attended the wedding playing the roles of bridesmaid and flower-girl, respectively.  
Though Richardson and McCann were not photographed together on the day, the latter mentioned, "My sis looked insane (she isn't in these pics as she likes to keep things private) but she looked breathtakingly beautiful."
Much like her sister, Richardson is also into fitness and wellbeing. In fact, both of them are independent distributors and promoters of Herbalife products.
On working with her sister, McCann stated:
Blessed to be able to work with my sis! In fact, it doesn't feel like work at all. We laugh, support others, help people with their healthy & nutrition & get to do it as a team!
Richardson also runs a wellness program that helps her customers develop wellness plans that cover skincare, workouts, and diet.
A section of her Instagram is also dedicated to the results her customers have had following her program. In her stories, she has 'before and after' pictures of her customers, speaking to the efficacy of her program. 
While Sophie may prefer keeping her personal life private, she is not shy to make public appearances alongside her sister. Last year, the sisters planned a surprise trip to a vineyard for their mother's birthday.
Apart from that, the sisters also appeared in a candid commercial for Megabus UK, where they checked out London's most historic sites on an open-top bus.
Both sisters are clearly family-oriented and post many pictures with each other, their children, and their mother, but neither has posted nor even mentioned their father.
The mystery man has never appeared on First Time Mum either, although it remains unclear whether he is no longer part of the family or chooses to maintain a private life.