Chloe Veitch — Facts to Know about the 'Too Hot to Handle' Star
Chloe Veitch became lockdown famous after starring on 'Too Hot To Handle.'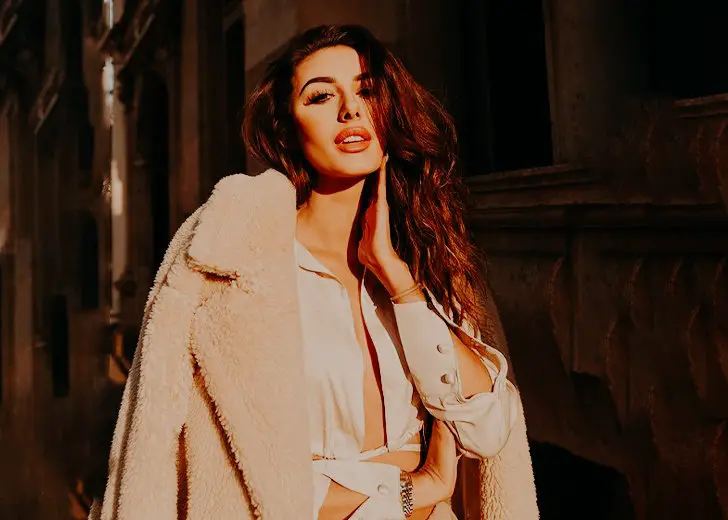 Chloe Veitch grew to be a fan favorite as soon as Too Hot To Handle premiered. She has now become a well-known reality star.
After appearing on the Netflix show, her popularity skyrocketed, boosting her Instagram follower count from 6,000 to over 1.8 million.
Veitch says appearing on Too Hot To Handle helped her reevaluate her own value and changed her outlook on dating.
It also gave her confidence and inspired her to take part in another challenge show, The Circle. 
Being on 'Too Hot To Handle' and the love and the warmth that I had from fans all over the world has given me the confidence to go to TV again.
Too Hot To Handle was also the reason she didn't catfish anyone but appeared as herself on The Circle.
When talking to US Weekly, Veitch revealed she wouldn't catfish anyone as she believed her personality was her strong point.
Though Veitch didn't win the grand prize in The Circle, she secured second place. Her favorite contestant, Shubham Goel, also finished in second place alongside Veitch.
Veitch Was The Only British Contestant On 'The Circle'
Though the second season of The Circle USA was filmed in Manchester, Veitch was the only British contestant on the show.
And with the competition being centered on contestants catfishing their way to victory, she admitted she had a lot of trouble navigating American slangs as the only non-American.
I'm the only British one in the show and that in itself, without realizing, was the biggest Brit wall I've ever faced because I never knew what they were talking about.
She Is A Model
Before turning into a reality star, Veitch was at the height of her modeling career; a Top Model U.K. winner. She is currently represented by two agencies — Money Management UK and Milk Model Management.
After she became lockdown famous because of Too Hot To Handle, she has branched off from modeling and has guested on chat shows and podcasts.
According to her bio on her agency's page, she has launched her own clothing line inspired by one of her favorite slogans, "Love Yourself Queens."
In an Instagram post, Veitch shared that the idea for the clothing line came from the support she received from all her fans after appearing on Too Hot To Handle.
The clothing line aims to give back the love and confidence she received and share the message of self-love and positivity.
Veitch is also a brand ambassador for American clothing retailer Fashion Nova, and has worked with companies such as Boohoo, Shein, and Boux Avenue.
YouTube Channel
Veitch loves engaging with her fans on social media and has also created an eponymous YouTube channel.
It has amassed over 43,000 subscribers.
she shares all sorts of content including her routines, behind the scenes from her shows, Q&A videos, and vlogs on the channel.