'The Circle' Star DeLeesa Was Initially Hesitant to Tell Husband Trevor about Her Pregnancy
'The Circle' season 2 winner DeLeesa St. Agathe learned of her pregnancy during the show but didn't tell her husband.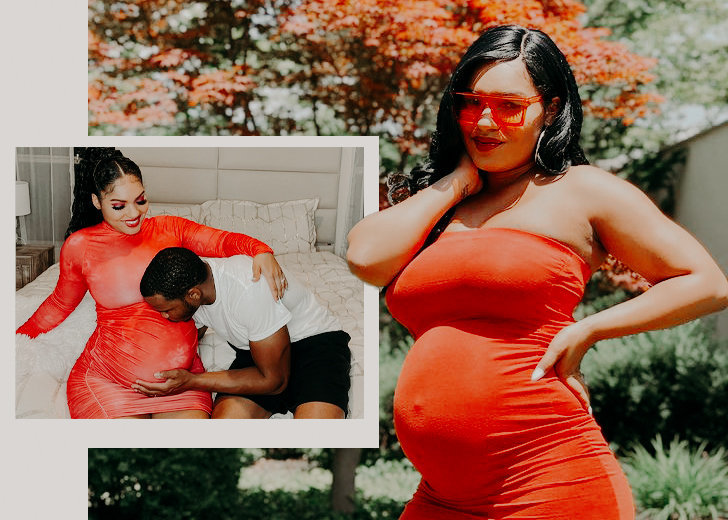 DeLeesa St. Agathe won the second season of Netflix's The Circle catfishing as her husband Trevor. He is very supportive of her and helped her prepare for the competition show.
During the filming of The Circle, DeLeesa found out she was pregnant with her second child but didn't share the news with her husband until the filming for the show wrapped up.
DeLeesa Didn't Reveal Her Pregnancy To Her Husband
Before DeLeesa left for the show, she knew she would be gone for a long time as the show's format asks for the contestants to have no contact with anyone but the crew for an extended period. She shared with People that she and Trevor had a nice goodbye moment that resulted in her pregnancy.
She had a hunch about it and only took a pregnancy test after the crew asked her to do so multiple times. However, when she received a positive result, she didn't share the news with her husband.
When I say I'm the most competitive person in the world, I'm like 'Okay that's gonna go to the back end because I can't do anything about it now. I'm not gonna tell Trevor. My mind has to stay in the game.' I didn't want to take a pregnancy test because I just knew.
DeLeesa only broke the news to Trevor by FaceTiming him during the finale of the show, letting him know of their pregnancy and her victory at the same time.
DeLeesa revealed to People that she is due in a month and a half. She and Trevor are already parents to daughter Toni, who was born on September 1, 2019.
Trevor Helped Her Prepare For The Circle
DeLeesa was known as Trevor throughout the show because she catfished as her husband. And he too was supportive of her, helping her prepare for the role extensively.
During an interview with BuzzFeed Celeb, DeLeesa shared about the notebook she came into the show with. It had everything that she needed to disguise as a man — number of basketball, baseball and football teams, their mascots and colors, different brands of alcohols, name brands guys wore, where men shopped at, types of haircuts and more.
She Bought A Home With The Prize Money
The winner of the Netflix competition show takes home the grand prize of $100,000. And DeLeesa used that money as a down payment for a new home for her family.
I wanted to get a house and obviously, you can't buy a whole house with $100,000, but we were able to use that money for a down payment. We moved out of New York and now live down south in Georgia.
DeLeesa Is A YouTuber
While The Circle catapulted her to fame, she was already a content creator at YouTube before joining the competition series. Her channel's name is Leesa Unique and has amassed over 30,000 subscribers. She makes content regarding beauty, fashion, family, vlogs and more.