Busta Rhymes — A Proud Father to Five Children with a Shaky Love Life
Busta Rhymes is a celebrated rapper and a father to 5 kids.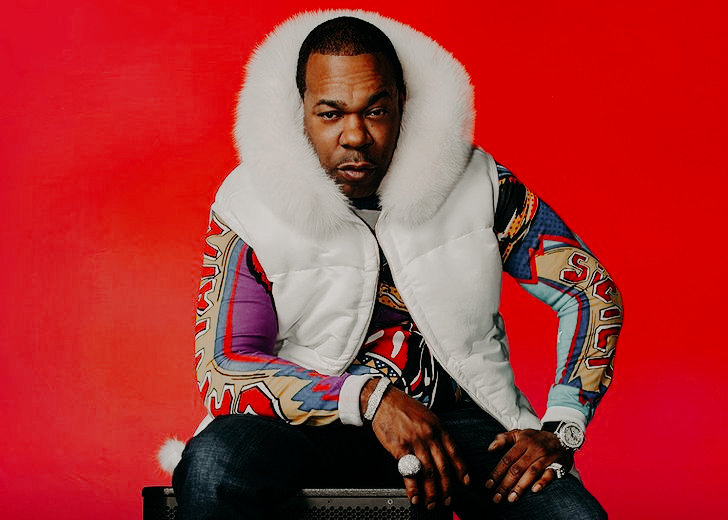 Busta Rhymes's music career spans three decades, and while he might not be making headlines like he once used to, no one can forget one of the fastest rappers with a unique voice. 
He carved out a place in rap history for his incomparable talent at speed rapping and has pulled off some of the fastest and most memorable verses in rap history. In 2001, he dropped 'Break Ya Neck' that solidified his reputation by averaging 3.28 words per second. 
His speed and ability to articulate, coupled with the heaviness, undiluted tone, and texture of his voice, has made him distinctive even after all these years. In 1996, he released his debut solo album, and throughout the '90s and 2000s, he was one of the most prominent rappers with chart-topping tracks and albums. 

(Source: Busta Rhymes Instagram )
While the rapper found success in his musical career, his personal life was not all rosy. Busta has had rocky relationships with all his baby mamas. He also has had over one encounter with the law. 
Busta's Rocky Relationships
The rapper has never been married and consequently has never had a wife either. Busta might have a cordial relationship with all his exes now, but that was not always the case. The rapper shares 3 children with ex Joanne Wood. Even though Busta has not talked about it much, he had a son in 1992 who was born prematurely and died soon after.
Busta's oldest son, T'Ziah Wood-Smith, was born in 1993. The duo's second son T'Khi Wood-Smith was born in 1999. Currently, he is working hard to become an NFL player. In the same year that he was born, Busta was slapped with a paternity test by Jill Miskelly.
It was confirmed that he was the father of his daughter Mariah Elizabeth Miskelly, born in 1998. The rapper also has another daughter Cacie Smith with Rhonda Randall. His fifth and youngest child is Trillian Wood-Smith, whom he shares with Wood. 

(Source: Busta Rhymes Instagram )
Apart from the 1999 case, Busta went to court for the second time for his children in 2005. He had a lengthy court battle with his ex-girlfriend Wood for custody rights over his children. Busta claimed that she was an unfit mother while Wood accused him of punishing her for becoming a lesbian. 
Busta eventually won the court battle. 
Busta's Legal Troubles 
Busta has been in and out of court over the years for many offenses and not just for his children. The hip-hop star was constantly embroiled in legal issues throughout his career. In 2008, he was sentenced to three years of probation for assaulting his former driver and a fan. 
This was not his first legal trouble, though. The rapper had previously pleaded guilty to driving offenses related to four separate incidents, and the judge had revoked his driver's license for six months.

(Source: Busta Rhymes Instagram )
A few years later, in 2015, he was charged with assault after allegedly throwing a protein drink at a Steel Gym employee. In the altercation, Busta reportedly used offensive homophobic and racial slurs. The rapper got away with a slap on the wrist, much to the disappointment of the employee. 
The veteran recently released his ninth studio album and wants to continue making music.