Autumn Calabrese once helped Kendall Jenner get her body ready for Victoria's Secret
The fitness and nutrition mogul Autumn Calabrese has helped thousands of people to achieve their fitness goals, including the 'Keeping Up With The Kardashians' star and Victoria Secret Angel, Kendall Jenner.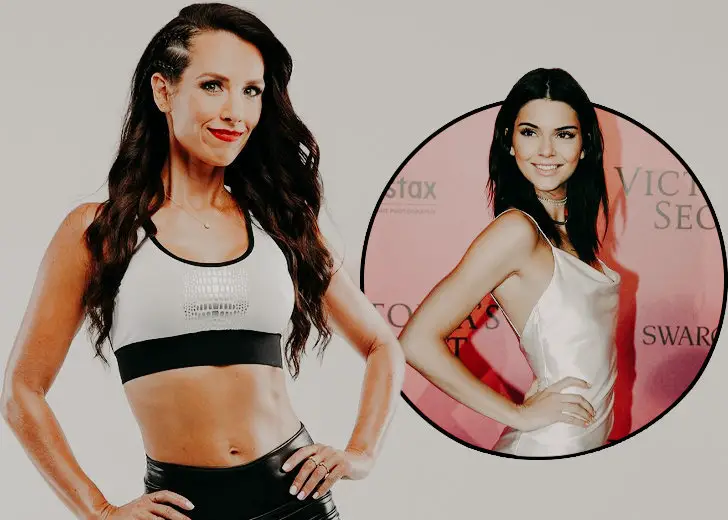 The fitness and nutrition mogul, who is also the most viewed "Super Trainer" on Beachbody On Demand, Autumn Calabrese has helped thousands of people achieve their fitness goals.
Calabrese has also trained many celebrities including the Keeping Up With The Kardashians star and Victoria Secret Angel Kendall Jenner.
Calabrese On How Jenner Got Her Supermodel Body
It's no secret that Jenner has a body to die for, but her body was not always the same. Even though she always had a lean figure and tall stature, Jenner needed a trainer who could guide her to get in shape as a supermodel. That's when celebrity trainer Calabrese came in. 
In an interview with Life and Style Mag, the fitness expert talked about how she helped Jenner prepare for the Victoria's Secret Fashion Show back in the day. Calabrese trained Jenner when she was just seventeen years old, six months prior to being legally signed as a Victoria Secret Angel (the model's legal age should be 18years old). Jenner always had a slim body, so the fitness expert helped her stay toned and enhance her appearance.
She was 17, so she had about six months until she could legally sign Victoria's Secret contract, and she is very naturally lean, she is very tall, obviously beautiful, So, for her, it was more about just staying lean and toned. 
Jenner and Calabrese mostly focused on toning exercises for her legs, hips, and abdominals. Jenner lifted some light weights on higher repetitions to workout. Moreover, the workout regiment included sets of squats, lunges, glute bridges, and similar exercises to keep her body tight and toned.
We focused on a lot of toning exercises for her legs, for her hips, for her abdominals, we did everything. We weight trained, but we didn't go super heavy on the weights — we kept it in higher reps, so it was a little bit lighter weight going for that definition even though girls can't really bulk up.
The fitness guru explained how Jenner wanted to feel confident in her body and be the best version of herself, especially because she started so young. The workouts helped her look amazing every time she went for a dress fitting and practice. 
Moreover, the 39-year-old also opened up about how focused and motivated Jenner was during that period. Even though she was busy with her tight schedule shooting for KUWTK and her modeling career, Jenner would come to the gym as much as she could. The supermodel knew what she wanted and was determined to give her best with the sweetest attitude and excellent work ethic, the fitness trainer explained. 
She would be in the gym as many days we could. Sometimes it was two days, sometimes it was three days, sometimes a week. When she was in there, she was in there to work. It was like she came in, she knew what she wanted, and she was giving it her all in those sessions, which I absolutely love about her. She was the sweetest girl, and she just has a really great work ethic.
Calabrese Featured in Revenge Body, Hosted by Khloe Kardashian
Nevertheless, Kendall is not the only Kardashian Calabrese has worked with; she has also had professional commitments with Khloe Kardashian. 
The health and fitness mogul also appeared on an episode E!'s reality TV Show Revenge Body with Khloe Kardashian in the season 3 finale episode, where she personally trained a girl named Terra. Terra followed one of her best workout programs, the 80 Day Obsession, and got amazing results. The episode also went on to become the most viewed episode of the show.
In an interview with Living Magazine, Calabrese confessed that it was amazing getting featured on the show. Moreover, she got to go back to her favorite route of training an individual and loved the client she got to work with. 
It was really fun. It was great because I got to kinda go back to my roots, which is working one-on-one with somebody. I loved the girl I got to train, Terra. She was working through a lot, so it was really nice to get to be a part of that.
Not only that, in the same interview, Calabrese opened up about working with Khloe. Although the celebrity trainer has just worked twice with Khloe, she loved her motivating and cool personality. As it was her first encounter with the reality TV Show, she also said that she would love to be back on the show and thoroughly enjoyed her experience working in front of the camera.