Aubrey Anderson-Emmons Bio: Parents, Ethnicity To Net Worth Of The Young Actress
Korean-American actor Aubrey Anderson-Emmons made a name for herself At a young age starring in ABC hit Modern Family. Not only that, her career as an actor, culminated in massive net worth, making her one of the highest-paid 11-year old!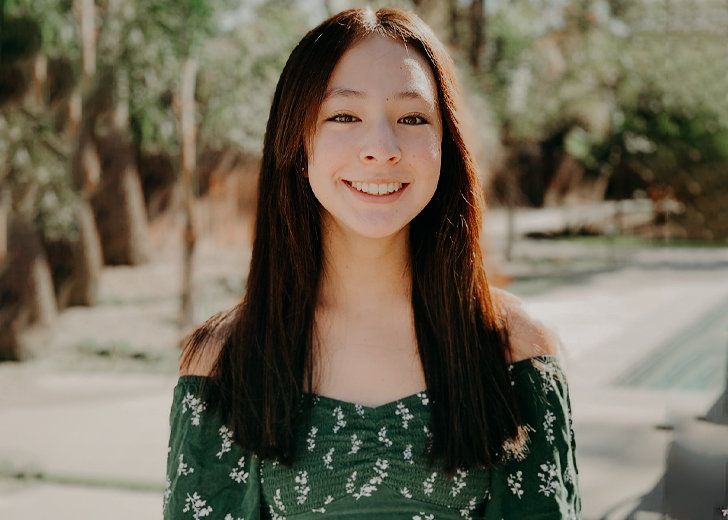 At a young age, American child actor Aubrey Anderson-Emmons made a name for herself. Not only that, her career as an actor, culminated in massive net worth, making her one of the highest-paid 13-year olds. 
The Santa Monica native is best known for her portrayal of Lily Tucker-Pritchett on the ABC series, Modern Family. In the series, her character, Lily, is an adopted daughter of Cam (played by Eric Stonestreet) and Mitchell (played by Jesse Tyler Ferguson).
Read on to know more about Aubrey Anderson-Emmons, including her family life and net worth!
Aubrey Anderson-Emmons Embraces A Mixed Ethnicity
Aubrey Anderson-Emmons was born on June 6, 2007, to Amy Anderson, a comedian, and Kent Emmons, an entrepreneur.
The child actor is of mixed ethnicity—with her mother hailing from Seoul, South Korea, and her father from Illinois.
My mom was adopted from Korea and brought to Minnesota. My dad is from Illinois and I've been raised in California. - Aubrey told Cheetsheet
The star stands at the height of 4 feet 8 and a half inches (1.43m). 
In addition to that, she is a big-time animal lover, with a particular fondness for horses and dogs. She also loves swimming at the beach and listening to music.
Aubrey's Parents Are Divorced
Aubrey's mother, Amy Anderson is a Korean-American adoptee and professionally a stand-up comedian and an actor. She was adopted from Korea as a baby and raised up in the United States.
On the other side, the child actor's father, Kent Emmons, is an American media entrepreneur. He had created the All Comedy Radio and owned National Lampoon Radio for a time.
However, the 13-year-old's parents separated a long time ago; that being said, when it comes to parenting, Amy and Kent have created a friendly environment to raise their daughter. They remain very devoted to raising their daughter the right way.
The child actor also has one adult sibling, a half-sister, Ashley Emmons.
Aubrey's On-Screen Character Coincidentally Matches WIth Her Mother's Real Life
Aubrey's character, Lily Tucker-Pritchett in the Modern Family, was born in Vietnam. However, she was raised up in America after being adopted by her two loving adoptive dads, Mitchell and Cameron. The two gay couple adopted her as a baby and nurtured her into a young girl as the series progresses.
Coincidentally, her character's story matches with her mother's real-life story, as her mother Amy was also adopted as a baby by American parents.
Aubrey Anderson-Emmons Boasts Net Worth In Millions
The Modern Family star boasts a net worth of $6 million from her blossoming career as a child actor. Celebrity Net Worth also reports that the actor earns a salary of $70 thousand per episode.
She initially made her TV debut as Lily Tucker-Pritchett on the ABC sitcom in 2011. Two years later, she starred in the short comedy, Child Star Psychologist 2 with Kiernan Shipka.
In 2014, she performed as Emma Stelzer in the short Sci-Fi drama called Distance. She was also the youngest actor on the red carpet in both the 2012 and 2013 Primetime Emmy Awards.
Aside from that, the Modern Family star has also collected several accolades; she won the 'Screen Actors Guild Awards for Outstanding Performance by an Ensemble' for three years in a row (2012, 2013, and 2014).