Andy Cohen Wishes Anderson Cooper's Son Wyatt on His Birthday
Cohen wished his friend's son a happy birthday with an adorable post on Instagram.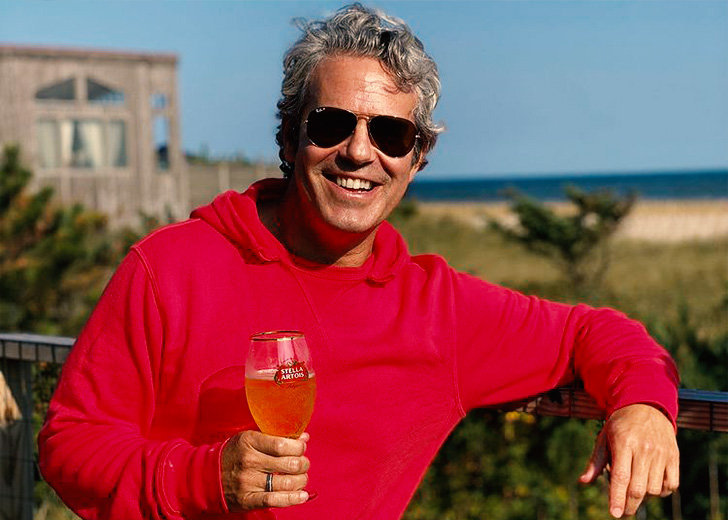 Wyatt Cooper, the son of television journalist Anderson Cooper, turned one-year-old on Tuesday, April 27.
The Anderson Cooper 360° host's son received birthday greetings from several celebrities, including Andy Cohen, a personal and close friend. He posted a cute picture of the two of them in matching outfits.
Twinning in Matching Flannels With Uncle Cohen
"I love twinning with you," wrote the 52-year-old Cohen as he wished baby Cooper a happy birthday on his Instagram.
He suffixed the wish with a kiss and a hug. In the picture, the television personality wore matching red flannel shirts as he held Wyatt close. The pair wore matching black pants as well.
Sitting with a side smile, decorations for celebrations appeared in the background, alluding that the birthday was seen with a day of celebration.
Cohen's picture with baby Cooper was adored not only by his and Anderson's fans but also by his peers in the entertainment industry.
In the comments section, actor Leslie Jordan of The Last Shaknado: It's About Time wrote, "Love this."
Susan Lucci, an Emmy Award-winning actress, wished the birthday boy a happy first birthday with a blue heart, a cake, and rainbow emojis.
Papa Cooper And Baby Cooper
Anderson's son Wyatt was born via surrogate a year ago, and his former boyfriend Benjamin Maisani is a co-parent. The CNN news anchor paid a touching tribute to his son on his one-year birthday.
The 53-year-old television journalist shared two cute photos of the birthday boy, which showed him holding a red balloon and smiling at the camera, and sitting on a sofa in a sky blue jumpsuit.
Anderson penned a heartfelt message in the caption, writing that it is his son's first birthday and that he can't believe it has already been a year.
He continued he loves him more than he could have ever imagined was possible. He said that baby Cooper was also sweet, funny, happy, and kind.
Wyatt gained a lot of attention on social media last week when he was caught intently watching his father's Jeopardy appearance.
Anderson had appeared as a guest host on the 37th season of the famous game show, and he had posted a photo from his home in which he was hosting the show on the television while his son sat on the bed with his eyes fixed.
Cohen and Anderson Are Two Peas In A Pod
From sharing similar jobs to identical initials, the duo has been best friends for a long time. The pair met each other during the early '90s when they were set up to be on a blind date with one another. 
However, when Cohen broke Anderson's rule of never publicly mentioning his socialite mother, Gloria Vanderbilt, the two didn't take off romantically.
But they did manage to forge a strong friendship and a good working relationship.
The pair have been touring together since 2016 with their AC2: An Intimate Evening With Anderson Cooper And Andy Cohen.
They not only provide professional support to each other but have been for each other through thick and thin.