Matthew McConaughey Could Have Gone Bald If Not for Timely Hair Treatment
Actor Matthew McConaughey used the 'Regenix' treatment to combat untimely hair loss.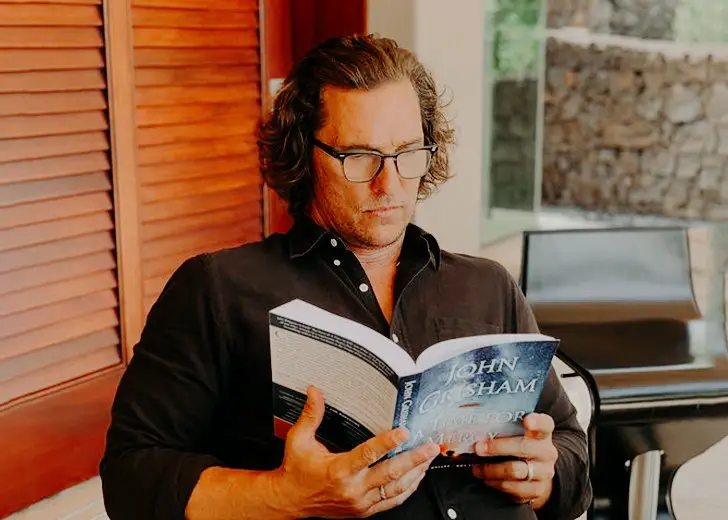 One of the first things people notice when they see Matthew McConaughey is his flowy, curly hair. What many didn't know before he spoke up about it is that he had to go through a hair regrowth procedure in response to his thinning mane. 
In an interview with Live With Kelly And Ryan, the actor admitted that he used Regenix to combat hair loss. 
McConaughey started losing his hair shortly before filming Reign of Fire. This prompted him to shave his head and try to start over. The media insists that he's had a hair transplant, but he maintains that the tool he uses is the hair regrowth system Regenix.
After two years of applying Regenix every day, McConaughey's hair came back better than ever.
The 51-year-old actor and producer also talked about his hair journey in his book, Greenlights. He said that the product has to be applied twice a day, so he figured it would be best if he just shaved his head, making it easier.
He also heard that shaving your hair can lead to thicker hair regrowth, but his expectations didn't exactly match reality.
The Dazed And Confused star revealed in the book that when he removed all the hair, he discovered he had a "gnarly" psoriasis patch on his scalp, saying his scalp was "chalk white."
The worst part of it was when the paparazzi took a photo of him without his hair. The picture ended up in a celebrity magazine, and one of the executives working on his new movie saw it.
McConaughey was threatened to be kicked out of the movie by the displeased executive over his new hairdo. Luckily, they settled the matter, and the executive ultimately accepted the fact that the lead character in his new movie wouldn't have long hair.
Now, however, the Interstellar star has to thank Bill Edwards, the CEO of Regenix, for his luscious hair. Edwards says the actor has been a client since 1999.
Edwards describes the successful creation of Regenix as "an evolution." He says the company took quite a while to become what it is at present.
Regenix has evolved over 30 years of research and development with constant trial and error.
The procedure has approximately 200 different types and combinations of "biopharmaceutical treatments" used to deal with specific issues. There is also the need for follow-up analysis along the way, which is an ongoing, constant adjustment.
McConaughey came to Regenix in 1999 when he noticed his hair thinning from the stress of being an actor in an ever-changing industry and left with a head full of beautiful hair.