Multi-Talented Author Jen Hatmaker Wiki Reveals — Early Life, Career, Net Worth, and More
Jen Hatmaker is a New York Times bestselling author, the face of HGTV's 'Your Big Family Reunion,' a podcast show host, a speaker, and a blogger.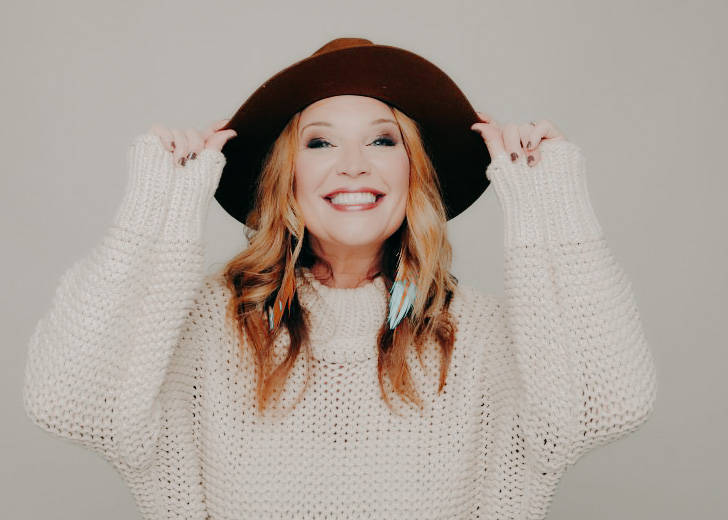 The multi-talented woman, Jen Hatmaker, has had a successful career as a New York Times bestselling author, the face of HGTV's Your Big Family Reunion, a podcast show host, a speaker, and a blogger. Here's all that we know of her —
Early Life
Hatmaker was born on August 7, 1974 (age 46), in Kansas, United States in a religious family. Originally named Jennifer King, she was born as the eldest child to Jana and Larry King. The author's parents have been married for almost five decades and are blessed with four children.
She has two younger sisters — Lindsay, 43, Courtney, 40 and the youngest of them all is her brother, Drew. 
While her mother, Jana, is a retired teacher and a school administrator, her father, Larry, is a retired recreation minister who also worked as a pastor for thirty-five years.
Hatmaker's parents joined in her podcast series 10, episode 3: For the love of Parenting (2018), where they talked about real-time parenting experience and her childhood days. 
During the podcast, she described her father as a sports guy and a recreation minister who "built big family life centers onto churches that had gyms and pools, bowling alleys and racquetball courts."
And introduced her mother as a teacher who "taught for nine years and went back for her graduate degree to become an administrator".
The award-winning writer considers her mom as her inspiration and "a prime example of someone bettering themselves and chasing new dreams" along with being a responsible mother. 
The family moved to several places as they raised their children because of Larry's job. Hatmaker and her family moved to Seminary, Fort Worth then lived in Little Rock, Arkansas for few years, and again to South Houma, Louisiana for four years.
However, they eventually moved back to Wichita, Kansas, and lived there until she graduated high school. She then attended Oklahoma Baptist University and graduated in 1996.
Career
As a graduate, Hatmaker started her professional career as a fourth-grade teacher. 
Her works such as 'Fierce, Free, and Full of Fire: The Path to Being Glorious You (2020)' and 'For The Love: Fighting for Grace in a World of Impossible Standards (2015),' are listed as New York Best Sellers.
She is also the author of many books and Bible studies —
'Road Trip: Five Adventures You're Meant to Live (2006),'
'Ms. Understood: Rebuilding the Feminine Equation  (2008),'
'Interrupted: An Adventure in Relearning the Essentials of Faith (2009),'
'7: An Experimental Mutiny Against Excess (2012),'
'Make Over: Revitalizing the Many Roles You Fill (2014),'
'Tune In Hearing God's Voice Through the Static. (2014),'
'Interrupted: When Jesus Wrecks Your Comfortable Christianity (2014),'
'Of Mess and Moxie: Wrangling Delight (2017),'
'A Modern Girl's Guide to Bible (2019),'
'7 Days of Christmas (2019),'
'7: An Experimental Mutiny Against Excess Updated and Revised Edition (2020),'
'7 Days of Simplicity (2020),' and 
'Simple and Free: 7 Experiments Again Excess (2021).'
Hatmaker, her husband Brandon, and their five children hosted the popular HGTV show Your Big Family Renovation. The series premiered on March 3, 2015.
The show portrayed their life and challenges as the family of seven renovated a century-old farmhouse into a spacious retreat. 
The 46-year-old is also a podcast show host for the show titled, For The Love with Jen Hatmaker. In the podcast, she catches up with her friends and family to share their life experiences. 
The show is a consistent fixture in Apple Podcast's Top 10 list of its genre, with over 16 million downloads to date. Besides, the show was named a 2018 People's Choice Podcast Award winner in the Religion & Spirituality category, and a 2019 Webby Award Honoree in the Lifestyle category!
The HGTV star and her husband, Brandon, are also the founder of Austin New Church in Austin, Texas, where she is on the church board. The church vocally supports the LGBTIQ+ Community. 
The official website of the church has a special note for the community that reads, "To our LGBTQ community: you are a vibrant part of ANC, and our church would not be the same without you. We love you, we respect you, and that will never change. You are always welcome at ANC to take part fully in every aspect of our worship."
Hatmaker is also co-founder of a community organization named Legacy Collective. The organization believes in combined efforts to use resources and experiences in order to improve the lives of people globally. 

Recent Works
One of her recent works includes her new book titled 'Simple and Free: Guided Journal,' which was released on March 23, 2021. In the book, the New York Times bestselling author tells the story of how she and her family battled over-indulgence — and what they learned about living a genuinely fulfilling life along the way. 
Another book that was launched on the same date was 'Simple and Free: Staging Your Own Experiment Against Success.' 
Personal Life — Marriage & Divorce
The reality TV host met her husband, Brandon, at Oklahoma State University where they were studying Baptism. She was just 19 when she exchanged the vows in December 1993.
They found their bond in their unwavering Christian values and their unending love for one another. Hatmaker posted an Instagram photo of the pair on June 30, 2020, to celebrate their 9899 days of togetherness.
The couple is blessed with three biological children: Sydney, Caleb, and Gavin; and two adopted kids: Remy and Ben. Hatmakers adopted Remy and Ben from Ethiopia when they were five and eight, respectively.  
In a February 2018 interview with Today, she opened up about how raising her adopted children influenced her perspective on racial inequality. 
This is on us at this point to come in with clear leadership for the kids we are raising, the kids that we're influencing to be an advocate and ally for their peers of color.
In August 2020, Hatmaker, who has over 530k followers, announced on her Instagram that she and her family were going through an unexpected family crisis. She urged her fans and followers to pray for the family and not to be too upset.
"Please know that everyone is safe, and all our kids are okay, also know that our community and family has radically cared for us, and we are surrounded by love and support," she wrote.
A month later, on September 7, 2020, Hatmaker revealed that she and her husband, Brandon, were getting divorced.
She shared a black backdrop picture on Instagram that read "Pray for us."
Supports LGBTIQ+ Community
The mother of five proudly supports LGBTIQ+ Community through social media posts and her work. In an episode of her June 2020 podcast, her daughter, Sydney, came out of the closet and shared her personal story of being gay. 
Sydney described how she was conscious of her same-sex attraction from an early age and how it became much clearer for her when she was 12 years old.
She also talked about how spiritual and devoted she was to Christ as a child and all while coming to the terms with the fact that she was gay. 
Hatmaker also took to her Instagram in June 2020 to extend her support to her daughter. 
In October 2016, the Texas native courted controversy as she spoke to Religion News Service and joined a group of Evangelists who opposed Donald Trump.
She went against her friend's advice and advocated for the church's acceptance of the LGBTIQ+ community and same-sex marriage.
When asked about her support towards gay marriage, the philanthropist responded that any two adults may choose their partner and should have the same legal protections as others.
From a civil rights and civil liberties side and from just a human being side, any two adults have the right to choose who they want to love. And they should be afforded the same legal protections as any of us. I would never wish anything less for my gay friends.
Net Worth
While Hatmaker's estimated net worth has not been publicly not revealed, her works as an author, motivational speaker, blogger, podcast host, and television presenter contribute considerably to her valuation. 
Her books, 'Simple and Free: Study Guide, Fierce and Free, Simple' and 'Free: 7 Experiments Against Excess,' among many more are available at Amazon. They range from as low as $12.99 and go up as high as $21.60. 
Apart from that, the author also has an exclusive featured collection of accessories and a book club on the Jen Hatmaker Store whose sales put up to her total net worth.