James Blunt Won't Risk His Father's Health during the Pandemic
James Blunt shared a heartbreaking story of his father's battle with stage four chronic kidney disease.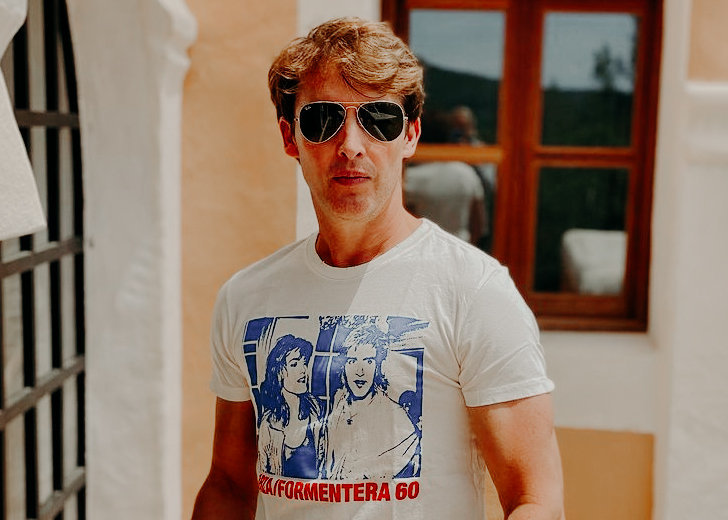 The Covid-19 pandemic was difficult for everyone, especially for people who had to take extra precautions because of their ailing parents, and one such person was singer-songwriter James Blunt. 
In an episode of Good Morning Britain, Blunt revealed that he had forgone Christmas celebrations with his unwell Dad because he did not want to "risk anything."
His father had been in isolation since his kidney transplant in January because of the coronavirus pandemic. 
Blunt, who had already gotten the approved Pfizer Covid-19 vaccine, explained that he was still going to take precautions as he did not want to impede his father's recovery. 
He's really well. Even with the news of the vaccine, I won't be able to see him for Christmas. He'll be with my mother. We've gone so far, we're not going to risk anything now.
Blunt's Plea for Donors
Blunt was not risking anything because the search for a donor was difficult for the singer and his family.
In 2019, the musician opened up about the heartbreaking news of his father's stage four chronic kidney disease to Express UK. 
He revealed that neither he nor his sister were suitable donors for their sick parent, and they needed a donor as soon as possible.
His father was on the waiting list, but with NHS's stringent criteria, his father was not a priority.
The family had no choice but to wait. He even made a plea for a kidney donor on Good Morning Britain and asked host Kate Garraway what her blood type was during their interview.
And I've come on here to ask you what blood group you are. If you are an O-positive, I'll take it off you. 
Luckily they found a match in their cousin who donated a kidney.
After the transplant, Blunt appeared on Loose Women and shared that his father was well. He then talked about his song 'Monsters,' which was a poignant tribute to his aging father.
He explained that he was at a point in his life where he was realizing his parent's mortality and used the song to express his emotions. 
Blunt's Illustrious Career
The song monster was part of his sixth studio album, Once Upon a Mind, which was released in 2019, 15 years after his debut album.
But before the release of his debut album, Blunt was in the army and steadily rose through the ranks to be a part of the Queen's Household Cavalry Mounted Regiment.
He eventually left the army, changed his surname from Blount to Blunt, and released his first album, Back To Bedlam. 
But it was Blunt's third single, 'You're Beautiful' from the album, that changed his life.
The single sold ten million copies worldwide and earned him three Grammy nominations, an Ivor Novello, and two Brit awards. 
He toured the world and released 5 more albums, all of which could not compare to the success of his debut album. 
Blunt eventually gave up the rockstar lifestyle and settled down. He is currently married to Sofia Wellesley and has two sons.