NFL's Cam Newton Reveals How He Connected with His Children during the Pandemic
NFL quarterback Cam Newton says the hardest part of the pandemic was trying to be a present dad from afar.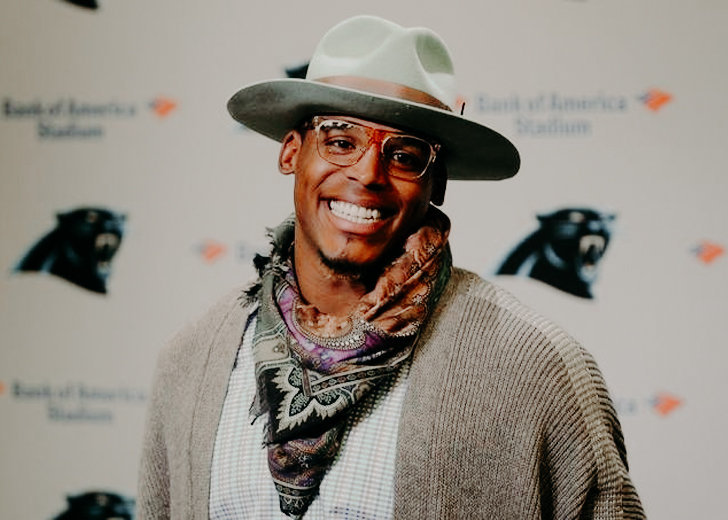 Cam Newton, a self-described "proud father of seven," had found himself balancing the challenges of parenting amid the Coronavirus pandemic, much like many other parents.
In a February 2021 interview with the Huffington Post, the New England Patriots quarterback said that his biggest challenge during this period had been being separated from his children. 
The professional athlete revealed it was difficult being away from his kids. They had not come with him to Boston. He explained not being able to concentrate on FaceTime calls because it was difficult to talk with his little kids.
"You ask, 'How was your day at school today?' 'Good.' 'Well, how was this?' 'Good.' 'What are you eating?' And then they put the phone down and try to hand it off. That's probably been the most difficult thing," he added.
According to Newton, the pandemic has forced all families, including his own, to reorganize their schedules. 
He elaborated that normally, a parent had certain hours of breathing time when their children were at school to get themselves together. But because of the pandemic, parents weren't able to do so.
Newton and his ex-partner Kia Proctor share four children together: sons Chosen, Camidas, and Cashmere, and daughter Sovereign-Dior. Shakira, their fifth child, is Proctor's biological daughter but not his. However, he has raised her as his own.
He and his reported girlfriend La Reina Shaw also have a son, Caesar, who was born in 2019. The athlete also considers Shaw's son Jaden from a previous relationship as his own.
The 32-year-old player had previously addressed the challenges of playing for the New England Patriots while most of his family resided in Atlanta, as well as the time and effort required to get his family together.
According to People, when Newton appeared on The Greg Hill Show, a WEEI sports radio show in September 2020, he disclosed that while signing a one-year contract with the New England Patriots; he had not contemplated moving his family to Massachusetts.
"The whole decision, and not to keep beating a dead horse, this is a business trip for me," he said. Newton explained that not having his children in Boston and not being able to see them made him angry. 
The Atlanta native expressed his desire for his children to join him in Boston in the future but acknowledged that was difficult when you had small children and a pandemic. 
Regardless of the difficulties, Newton is a happy, fulfilled father who is satisfied with his large family. He paid a sweet Instagram tribute to his children in June of last year, featuring them in beautiful black-and-white images. 
Newton is Also an Entrepreneur 
The current New England Patriots quarterback has an impressive collection of awards, including a Heisman Trophy and an ESPY Award for Best NFL Player. In 2011, he was also named Pepsi and AP Rookie of the Year.
Apart from professional football, Newton has dabbled in alliances, partnerships, and many lines of business as an entrepreneur, including travel bags and a new hat range with Los Angeles-based company Meshika. 
He and his brother, Cecil Newton Jr., are also co-founders of Fellaship ATL, a cigar bar lounge and restaurant. Newton and BET Digital recently launched Sip N' Smoke, a weekly talk show filmed at Fellaship.