Henry Winkler's Books Almost Didn't Happen! Here's Why
Henry Winkler's popular book series 'Hank Zipzer' almost didn't happen because he thought he couldn't do it.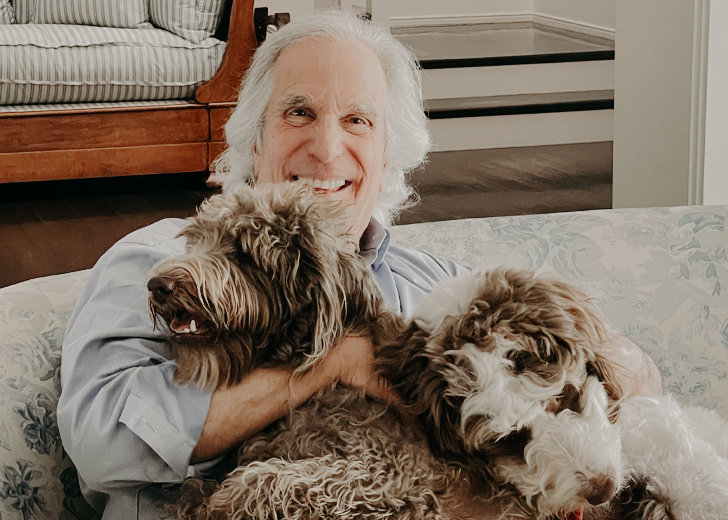 Actor Henry Winkler has had a very lengthy and successful career. But what he considers his greatest achievement has nothing to do with acting. In fact, Winkler says his proudest work is his Hank Zipzer: The World's Greatest Underachiever book series which he wrote with Lin Oliver.
Hank Zipzer, the titular character is based on a younger version of Winkler himself. The story draws much of its inspiration from the actor's personal experiences with dyslexia and ADHD.
Hank Zipzer is now a much-loved book series that is especially adored by people with learning difficulties. Winkler takes pride in being able to connect to children who have had similar experiences as him and being able to educate others with his book.

Henry Winkler with his book (Image: NY Daily News)
But the Hank Zipzer series almost never happened. When talking to NPR, Winkler shared he wasn't on board with the idea of the book initially and only changed his mind after meeting Lin Oliver.
I said, 'I can't do that, I'm stupid, I can't write a book.'
How Winkler Discovered He Was Dyslexic
Though Winkler's struggle with Dyslexia is now well-known and he is seen as a success story, he wasn't always like that. In fact, when he was a kid, his learning difficulties gave him an incredibly tough time.
His academic performance was underwhelming and his parents thought it resulted from his laziness and grounded him most of the time. Winkler's studies gave him a hard time, and he grew up thinking he was stupid.
I thought I was stupid… You take that mantle with you when it's said often enough and when you're young enough. There is an emotional component, I think, that comes along with learning challenges, where I had no sense of self.
Winkler persevered and earned a Master of Fine Arts degree from the Yale School of Drama in 1970. The Happy Days star resorted to improvising and using his humor to cover up the fact that he couldn't read lines from the script during acting or auditions.
It was only when his stepson was tested and evaluated for dyslexia that Winkler found out he was the same. He was 31 at the time and has since taken on the challenge of inspiring kids with learning difficulties with his books.
World's Greatest Underachiever
With Winkler's experiences as a base for the events that transpire in Hank Zipzer, He and Oliver have written dozens of books that many children and parents will relate to.
One of the recurring lessons in the book series is how everyone is different and it's okay to take a different path.
The series of books have even been adapted into a TV series titled Hank Zipzer. But unlike the book which takes place in New York, the series takes place in London.
The first series premiered on the CBBC channel in January 2014 and was continued with a second and third series, which aired in the following two years.
Winkler plays Mr. Rock, Zipzer's music teacher, in the series and has appeared in 25 episodes.