Cristin Milioti Has Not Witnessed Husband-Wife Love as Shown in 'Made for Love'
Christin Milioti is currently single but she is fantastic in the role of a trapped wife in "Made for Love." The show premiered on HBO Max on April 1, 2021.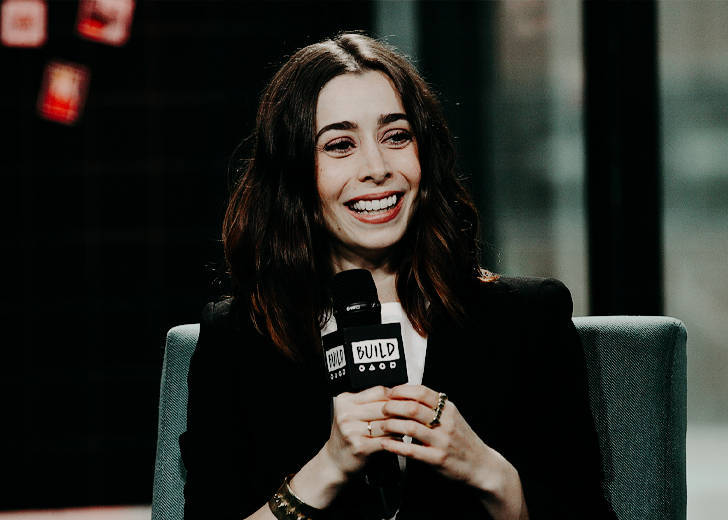 Cristin Milioti does not consider herself a heroine of romantic comedies, even though the actress has made her appearances in a string of romantic sitcoms in the last few years.
Born in New Jersey, Milioti has made appearances in a series of comedic roles in TV shows, including The Mindy Project and Fargo. She recently starred in Palm Springs opposite Andy Samberg.
The actress auditioned for several musicals and school plays from an early age because she always wanted to see herself on the stage.
Milioti did a course in acting at New York University but could not complete her education — she was too impatient to get into the acting scene.
Cristin Milioti's New Role In Made for Love
Milioti's latest project was Made for Love. It aired on April 1 on HBO Max where she plays the role of a young woman who is trapped in a strange marriage.
Her character is married to a handsome tech entrepreneur called Byron (played by Billy Magnussen). Although life with her husband seems to be a luxurious one, they hardly leave his compound.
While the marriage appears to be a successful one to the onlookers, she feels suffocated with the relationship with her spouse. It is an unconventional dark comedy based on a 2017 novel Alissa Nutting.
Her character eventually runs away to take shelter in her widowed father's home and that's when she finds out her husband has implanted a tracking device into her body to keep track of her thoughts.
The 35-year-old actress said she has never seen a marriage like the one in the series, and she found the on-screen father-daughter relationship pretty moving.
Although it is a sci-fi series and some scenes are fictitious, the actress feels there are some aspects in her character that bear an uncanny similarity with several real-life women. However, she refused to divulge the names of those women to protect their privacy.
Personal Life
The actress currently does not have a boyfriend and is enjoying her single status. Previously, Milioti was dating American actor Jesse Hooker. She has not been engaged or married before.
Milioti is secretive about her love life. She is also not active on TikTok, Twitter, or Facebook, but occasionally graces her fans' Instagram feed with new posts.
Some people may say Milioti has been typecasted in the last few years. After all, she has been consistently seen in the roles of strong-willed females in multiple science fiction series.
Irrespective of her relationship status and the type of career loop she is stuck in, the actress is fantastic in Made for Love.