Jason Segel Has Already Moved On with a New Girlfriend, Or So the Rumors Say
Just over two months after announcing his split from his long-time girlfriend, Jason Segel is allegedly dating someone new.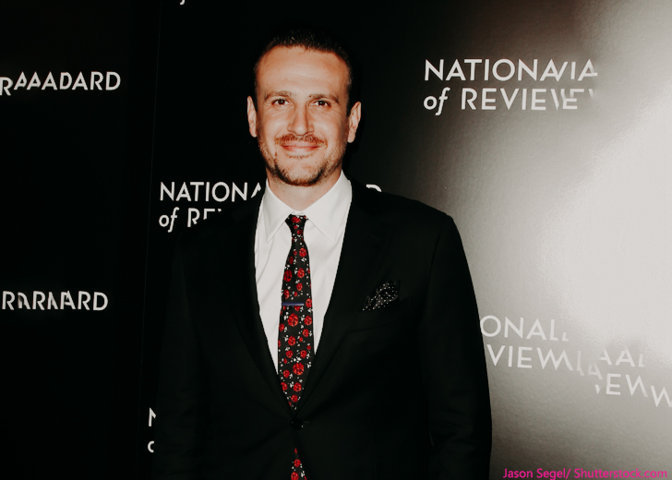 Jason Segel made headlines back in April 2021 when he broke up with his longtime girlfriend, Alexis Mixter, after an eight-year-long relationship. 
But just two months after their supposedly amicable split, rumors have surfaced that the 41-year-old actor has found himself a new girlfriend.
Segel Is Allegedly Dating Again
Deux Moi, a famous Instagram gossip page, recently answered a fan that claimed to be curious about Segel's "new lady." In Moi's response, she affirmed that she'd heard Segel was with a girl from the East Coast who'd just moved to LA.
She further disclosed that this mystery woman was not from the industry and hung out with him in Ojai.

A screenshot from Deux Moi's Instagram page (Source: Instagram)
Given the claims made by the gossip page run by an anonymous woman are user-submitted and not fact-checked, these bold revelations should be taken with a fist full of salt. Still, she has been dubbed "The Internet's Best Gossip" by reputable sources like Elle, so there's that. 
Unknown to many, The How I Met Your Mother star moved to Ojai to "deprogram" his LA lifestyle and live a low-key life back when he and Mixter were still dating.
During an appearance on The Late Show with Stephen Colbert, the actor revealed he had originally rented an orange grove there to read a book while preparing for a movie that he was doing. 
Eventually, he enjoyed being away from the hustle of the city and decided to move down there permanently. He claimed that being there made him happy. 
The Couple Broke up in April 2021
The former flames, Segel and Mixter, announced their split in a heartfelt Instagram post via her account. The post featured an adorable snap of the former couple, dressed in casual clothes and leaning on each other as they looked into the camera.
In the caption, the 42-year-old artist wrote it was a photo of two best friends before admitting that they had shared so much life together and changed each other at a "soul deep level." 
Mixter added she never expected that their bond would grow so deep. She penned,
I've never spent so much time with another person, grown so much alongside someone else, laughed so much, cried so much, shared so much.
She also explained that their split was not a heat of the moment decision but a conscious choice to let themselves grow away from the past as a romantic couple and into the future, embracing the change as it came along. 
Further along in her lengthy post, she explained that her words were not meant to be taken as her announcing a breakup. Instead, it was more of a tribute to love and friendship that made life worth living. 
"I will never stop cheering you on with every cell of my body," she concluded. "I will never stop loving you unconditionally."
Segel and Mixter began dating in December 2013 but kept their relationship away from the public eye for the first three years. The two only came out as a couple in 2016 when they walked the red carpet together at a fundraiser hosted by Sean Penn.