How Did Craig Ferguson Inspire a Show on the History Channel through His Tattoo?
Craig Ferguson got a show named after his third tattoo.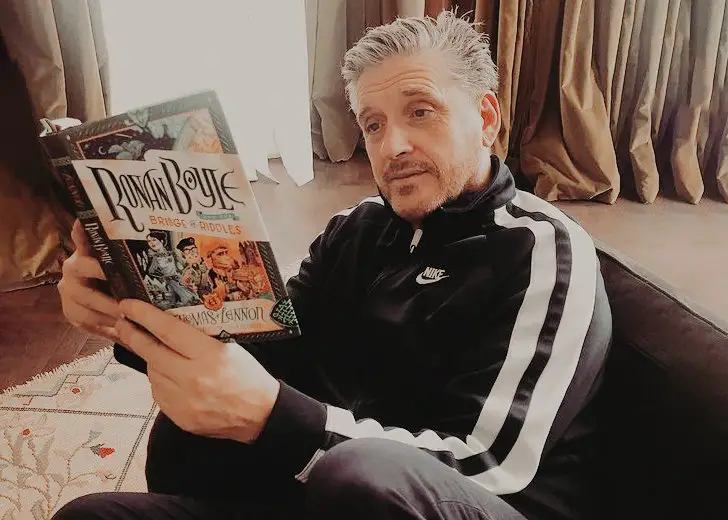 Craig Ferguson presented the show Join or Die with Craig Ferguson for a season in 2016. His tattoo of Benjamin Franklin's 1754 cartoon — a segmented snake above the note 'Join or Die' — inspired the name of the History Channel's program. 
Ferguson had taken part in the new show after his departure from The Late Late Show in December 2014. 
Had he stayed few more weeks, he would have become the decade-long host of the show, now presented by James Corden.  
What Was the Show About?
Join or Die with Craig Ferguson was a weekly panel show with 22 episodes, each half an hour long. In every episode, Ferguson started a lively discussion with a panel of three people, including celebrities and history experts.
They would debate on new themes every week, and the discussion would be about anything historical — history's biggest frenemies, most influential band or dog, and worst political blunder, among others. 
The discussion would revolve around six candidates, and the panel had to lower the number to one, debating who deserved the title. Celebrities like Jimmy Kimmel, Jack Black, Jay Leno, Judd Apatow, and Elijah Wood took part in the show. 
The program ran for a season after its premiere on February 18, 2016, and got canceled afterward.
After the departure, the 59-year-old hosted shows such as Celebrity Name Game and Jay Leno's Garage. In 2021, he started presenting the game show, The Hustlers. 
How He Got His Tattoo
Ferguson's tattoo inspired the name for his show Join or Die with Craig Ferguson. His tattoo is Benjamin Franklin's 1754 revolutionary cartoon of a segmented snake, emblematic to the divided colonists and an urge to unite for good. 
Scottish by birth, the television personality inked the design when he got his American citizenship to show his love for the nation. However, there's more than one reason as to why he got the tattoo. 
During an interview with The View on September 22, 2009, Ferguson flaunted his ink and shared the real reason he got the tattoo.
The Glasgow native had inked his first tattoo on his right arm in the memory of his father. He did the same when he lost his mother, inking his left arm. Then one person notified him that having two tattoos was bad luck.
Following the person's advice and desire to get a tattoo for himself, he opted for Benjamin Franklin's cartoon. 
He showcased his ink in The Late Late Show on December 29, 2009, and shared about the mixed review he got for his body art.
He disclosed that Barbara Walters loved his tattoo, but another woman criticized it.
Then, he joked that the design wasn't meant for the woman, and he didn't need her to like it.