Caleb Kennedy's Mother Clarifies Context of 'Racist' Video after Controversial American Idol Exit
Caleb Kennedy had to wish his Idol dreams goodbye after his controversial tweet caught fire on the internet. Although he posted an apology soon after, he had to leave American Idol.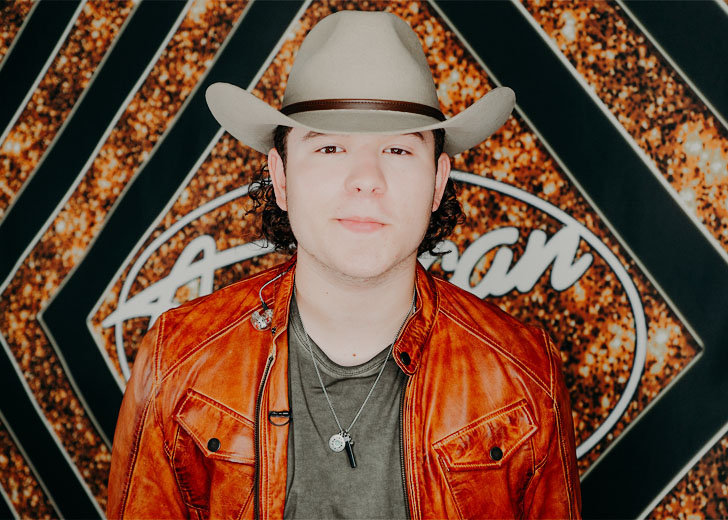 After Kennedy's controversial tweet went viral, the American Idol contestant has left the show. His mother, Anita Guy, has since stepped up to try and clear the air about what really happened. 
An Old Video Resurfaced!
It all started when Kennedy made a Snapchat video of himself leaning into a wooden wall, sitting beside someone who appeared to be wearing a Ku Klux Klan hood.
Despite being dated, the video resurfaced and soon caught the attention of YouTube comedian DefNoodles, whose real name is Dennis Feitosa. 
THIS SHOULD'VE STAYED IN YOUR DRAFTS: American Idol contestant Caleb Kennedy allegedly seen in a resurfaced with someone wearing a KKK hood. Caleb is allegedly blocking anyone who mentions the video, according to multiple reports. pic.twitter.com/9OKHmvOCEB — Def Noodles (@defnoodles) May 12, 2021
He shared the video via a tweet, and it immediately caught fire. As of this writing, the video has over 60 thousand views. The Twitterati and evidently the American Idol panel soon got wind of this.
On May 12, 2021, the ABC singing show announced that they would no longer have Kennedy as one of their participants. Instead, this Sunday's episode will feature only the top 4 finalists. 
His Mother's Statement
The South Carolina native's mother gave a statement to the Spartanburg Herald-Journal, claiming that the white hooded figure was not KKK but a reference to the movie The Strangers: Prey at Night.
According to the mother, Kennedy was 12-years-old when that clip was shot, and at that time, the movies The Strangers: Prey at Night and V for Vendetta were popular. The doting mother also denied all allegations of racism and claimed:
It had nothing to do with the Ku Klux Klan, but I know that's how it looks. Caleb doesn't have a racist bone in his body. He loves everyone and has friends of all races.
Kennedy Posted an Apology
Kennedy, on the other hand, put up a letter of apology on his socials. In the post, he first heavyheartedly announced to his fans that he would no longer be competing on American Idol.
He reinstated that the content in the video was not at all what it looked like. That being said, he also realized what it looked like and took full responsibility for the actions of his 12-year-old self. 
He formally apologized to all his fans and everyone he had let down. He will be taking a short break from social media and focus on bettering himself. 
He further expressed hope to one day regain the trust and respect he had lost because of this incident and apologized yet again before thanking his well-wishers for their support. 
He Had Made It to the Top 5
On his last episode of the reality singing show, the 15-year-old performed an original song dedicated to his mother. According to judge Luke Bryan, the song sounded like a very wise man wrote it.
The performance had ended with all three judges, Bryan, Lionel Richie, and Katy Perry, on their feet to applaud Caleb. By the time the episode ended, Kennedy was promised a spot amongst the show's five finalists.