Twitterverse Has Some Thoughts on Britney Spears' Lawyer Sam Ingham's Resignation
The first step towards the end of abusive conservatorship.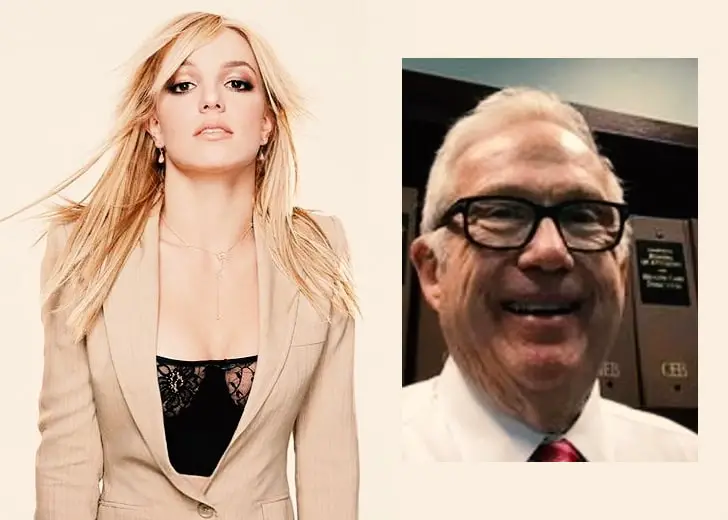 For the past month, Britney Spears has been a hot topic on the internet. 
The Princess of Pop had taken over the music industry with numerous hits in the 90s and early 20s. However, she does not have any right to live her life freely anymore. 
She has been under the brutal conservatorship of her father, James 'Jamie' Spears, since 2008. James controls every aspect of her life — her career, public image, finance, and even her right to be a mother. 
While the singer was wronged by her family, her fans never left her side. They started a movement called The Free Britney movement (#FreeBritney) to help the singer gain autonomy from the cruel conservatorship. 
On June 23, 2021, Britney finally had the chance to speak up against the conservatorship. In a shocking 24-minute statement, she revealed how she had been traumatized for the past 13 years.  
She also exposed the abuse she faced from her family, therapist, management, and lawyer.
Her statements made the #FreeBritney movement stronger than ever. Many celebrities have joined the campaign, including Justin Timberlake, Miley Cyrus, Cher, Iggy Azalea, and Mariah Carey. 
For the past few days, a couple of people who have been a part of Britney's team have resigned. First, her manager Larry Rudolph left, then within 24 hours, her lawyer, Sam Ingram, resigned from her conservatorship. 
Britney's Statement and Ingham's Resignation 
On her June 23 statement, the singer said that even though Ingham was her lawyer, he did not favor her. Moreover, Ingham never told her she could petition for her conservatorship to end. 
Whenever she would try to speak about the topic, her lawyer would tell her to stay silent. Britney also pointed out that Ingham was appointed to her in 2008, and she had no say in it.
The news of Ingham's resignation was first released by TMZ on July 6, 2021. They confirmed the lawyer would file legal documents to be dismissed as Britney's court-appointed lawyer. 
Sources for Ingham defended the lawyer, saying he informed Britney of her options regarding conservatorship. However, Ingham would not go into details in respect of the attorney-client confidentiality.
Twitter Reacts to Ingham's Resignation
Before Ingham's resignation was announced, one of the prominent Twitter handles, @FreeBritneyLive, predicted that someone would resign. 
After the announcement, many fans and protestors of #FreeBritney took to Twitter to voice their opinions. While this is a step towards ending the conservatorship, some fans couldn't help but be suspicious of the entire situation. 
@CountessLazy gave a different perspective — it was merely a PR move and would do nothing to favor Britney. 
Another supporter, @ReaICOCKy, accused Ingham of planting the story to TMZ to avoid any complaints against him. 
Similarly, speculations about a new documentary about Britney is surfacing. Deuxmoi reported that Netflix's documentary is ready, and the trailer would drop soon.  
It is assumed that people are jumping on the bandwagon of removing themselves from the limelight before the documentary releases. 
Regardless, people can't help but be happy for Britney and hope for the end of conservatorship.