Is 'Zombie House Flipping' Canceled After Four Seasons?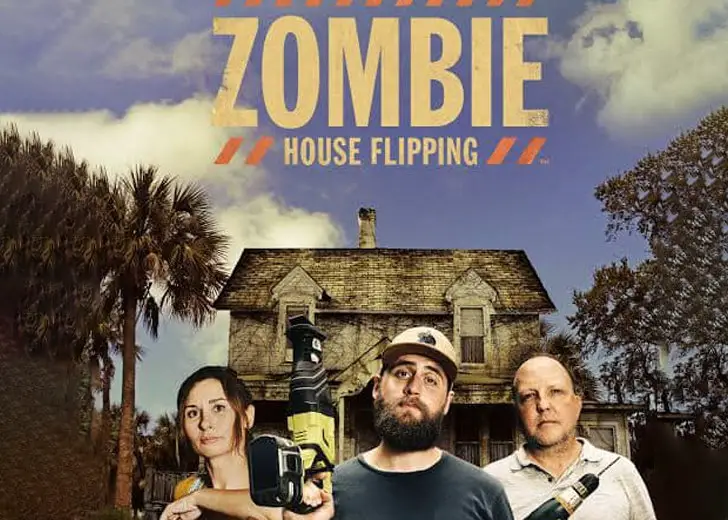 There are tons of renovation shows on TV, but there is nothing quite like A&E's Zombie House Flipping. 
Although the title suggests it might have something to do with zombies, the series is not some crazy spinoff from The Walking Dead. 
Audiences will not be encountering zombies but will instead get to see experts turn foreclosed properties into beautifully made homes that folks would move into. 
The abandoned properties look like they might topple if one sneezed too hard, but they are sturdier than they seem, which the house flippers know very well. 
Based in Orlando, Florida, stars Justin Stamper, Ashlee Casserly, and Keith Ori are tasked with flipping rotting "zombie houses," but it is easier said than done. 
In the hour-long episodes, the experts take viewers through a journey full of unexpected disasters and hidden costs. 
On top of all the disasters, Stamper, Casserly, and Ori must ensure that the project is completed on time and within their limited budget. 
But once the project is finished, these charming properties are sold for top dollar. 
Is Zombie House Flipping Canceled?
The A&E series is currently in its fourth season, which premiered on November 2021 and wrapped up on March 5, 2022. 
In the final episode, viewers saw the house flipping team celebrating after finding a zombie house with a treasure in the backyard — a buried pool. 
Thanks to the pool, the team estimated that their sale price could increase by forty grand if they successfully restored the pool. 
But as they started the house flip, unforeseen circumstances and expenditures put them in jeopardy. 
That was one of the final episodes that recently aired, and fans are already asking for season 5 and wondering, "is Zombie House Flipping canceled?"
So far, A&E has not announced about seasons 5, so it is unconfirmed if the series has been canceled or not. 
The show's stars have also not left any clue on the show's status. It looks like fans will have to be patient and wait for the announcement from A&E. 
Peter Duke Left the Show
During the fourth season, fans noticed that one of the OG cast members, Peter Duke, was missing. 
Duke, a crucial member of the show, reportedly quit the show, much to the fans' disappointment.

Peter Duke, former Zombie House Flipping cast member's most recent project (Source: Peter Duke/Instagram)
The reason for his departure is unknown, but the home expert only quit the show, not house flipping. 
Duke, who has his own business, Hour Glass Homes, still "rescues" zombie houses and flips them for а profit.
He often shares updates of his current projects on his socials and even has a dedicated website for all the projects he has completed so far.
On January 13, he shared a carousel of one of the beautiful homes he helped create. 
In the caption, he wrote, "Sneeeak peeeek! Almost finished with this beautiful new modern build here. Two stories of 2530 square feet will be offered soon at 679k."
He added he was looking forward to many more builds in 2022. It appears Duke is doing well for himself.