How to Raise Kids Ft. Zoe Saldana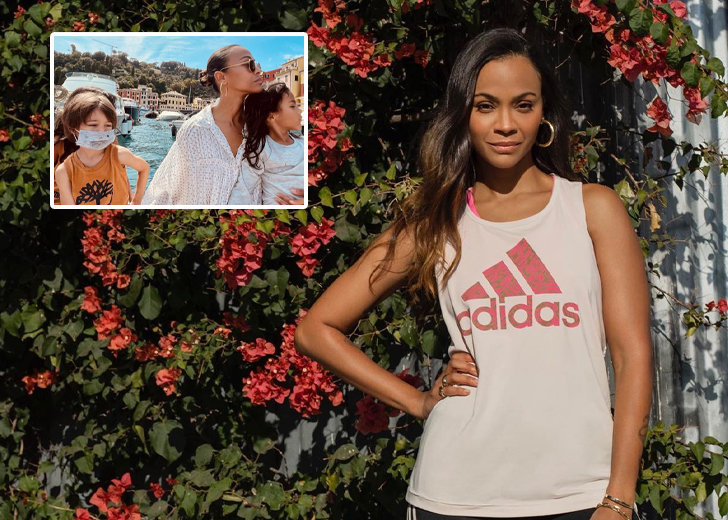 Zoe Saldana and her husband Marco Perego are blessed with three adorable kids — a set of twins and a son. 
The couple gave birth to their twins, sons Bowie Ezio Perego-Saldana and Cy Aridio Perego-Saldana, in November 2014. They welcomed their third son, Zen Perego-Saldana, in February 2017.
Since becoming a mother, the Guardians of the Galaxy star has been vocal about her experiences of raising three children and has shared advice on how to raise youngsters. 
Zoe Saldana on Having Three Kids — And All Boys
With three kids who are all boys, Saldana is often asked the intrusive question, "Don't you want a girl?" 
She unhesitantly addressed the query in an interview with Today during an event for American Express in 2018. She stated out loud that such questions always puzzled her and her husband.
Saldana explained that her family was complete as it came, and she and her spouse was happy and proud of them.
"We don't feel like we're missing anything," she added, stressing her focus was less on changing her family and more on raising their young ones. 

Zoe Saldana's husband, Marco Perego, playing soccer with their kids. (Photo: Zoe Saldana's Instagram)
Saldana also implied she had no plans for having more children. "It's like we have enough children," she remarked. 
"Our mission is to raise decent, amazing, compassionate men who will then pick partners... and hopefully I'll get to have the daughters later (as a grandmother)," she expressed, reiterating she didn't feel like she was missing out. 
Know Raising Twins Isn't Easy
Saldana has faced typical parenting challenges, and she wants people to be ready for trouble when raising kids, especially twins. 
She got candid about raising toddler twins during her appearance on The Late Late Show with James Corden in 2017.
Offering her hilariously blunt take on life with her twin boys, the famed actress wished she could say being a mother to twins was great.
"It's [bleeping] bananas. We're losing our [bleeping] minds," she confessed. Saldana also described her twins as "gangsters" and shared that they were "living by night because they don't [bleeping] sleep." 
Let the Children Know Their Roots
Saldana believes passing family traditions to the young ones is crucial in parenting, especially when raising multicultural children like hers. 
She is a first-generation immigrant with Dominican and Puerto Rican heritage, and her husband is Italian. Per se, their family is blessed with rich traditions and cultures. 
In a YouTube episode of Rose Roundtable with Zoe Saldana in 2016, Saldana said that she and her husband needed to introduce their roots to their little ones "so that they can communicate with their grandparents."
The mother-of-three also alluded that such steps in parenting would make the young ones empathetic towards all human beings. 
Changing Diapers Isn't a Cakewalk
Changing diapers is every parent's nightmare, and Saldana can easily vouch for that statement.
In her 2016 interview with Allure, Saldana recalled how people used to tell her she would be habituated with changing diapers once she had a child. 
Then, she uttered changing diapers was something she hated even though she did it for three children. "I had my own kids, and I will do whatever I need to do to not change a dirty diaper," she quipped.