Zoe LaVerne Tired of Being Dragged into Unnecessary Drama amid Cheating Rumors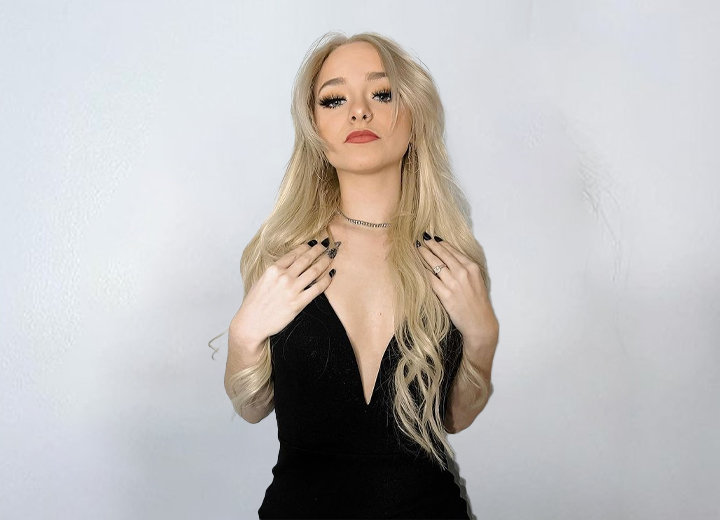 On July 13, 2022, an Instagram and TikTok account named @dawsongoneparty went viral after claiming that Dawson Day had been cheating on Zoe LaVerne. 
The account posted screenshots and screen recordings of messages that LaVerne's husband had sent her. 
In the messages, Day asked the anonymous user for her Snapchat and exchanged photos. He also told the user he missed her and wished it was her he was being intimate with instead of his wife. 
It also seemed like he had told the user that his relationship with LaVerne had been over, but he could not escape her because she was coming onto him. 
Everyone was tagging LaVerne in these videos, which left her no choice but to respond.
She took to Instagram stories and confirmed her husband was not cheating on her and did not understand why people were trying to break up a happily married couple. 
The TikToker also added she was tired of people always causing drama. 
Zoe LaVerne Tired of Being Dragged into Unnecessary Drama
In a new video reshared by The original Tiktokroom, LaVerne went on a rant about being dragged into unnecessary drama. 
She said she was not problematic, but other people made her so by creating rumors about her. 
"I am not problematic. You guys just make me problematic. Too many rumors get made up. Too many fake [expletive] gets made up on me. Like I am really not problematic," said LaVerne. 
She added she hated drama and didn't want to be involved. And if someone dragged her into one, she would immediately remove the person from her life because she would tolerate nothing. 

Zoe LaVerne declares she is tired of being dragged into unnecessary drama. (Source: Instagram)
The TikToker also uploaded a new video with her husband appearing all lovey-dovey. 
Unfortunately, even after LaVerne's rant, fans did not leave her alone. Many users commented her husband did not look happy in the comments section. 
"He doesn't look happy anymore," one user commented, while another wrote, "I hope you guys are doing all right." It looks like some netizens are still not convinced that Day was not cheating on her. 
Fans React to LaVerne Claiming She Is Not Problematic
Regarding LaVerne claiming she was not problematic, fans disagreed with her and dredged up her past scandals and controversies in the comments section of The original Tiktokroom's video. 
One of the things they mentioned was her inappropriate relationship with a 13-year-old when she was 19 in 2020.
A video of her kissing the boy leaked on social media and went viral. Later, In a Livestream and social-media comments, the TikToker apologized for her behavior and denied grooming the boy. 
She explained she became "best friends" with a fan named Connor, whom audiences recognized as one of LaVerne's frequent collaborators and closest friends.
The TikToker caught feelings for him but realized that the age gap might not have been the best thing for them. 
"I didn't groom Connor, I wouldn't do that. He's a kid, and I'm aware of that. It just happened. We both were in a dark place when we first became friends, and we ended up catching feelings for each other. That's not a bad thing. Yes, the age is a bad thing, and it's wrong. We both realized that, and we stopped," explained LaVerne.