What Happened to Zeke on 'Bering Sea Gold?' Is He Back?
Zeke Tenhoff is back on 'Bering Sea Gold' after being absent for two seasons.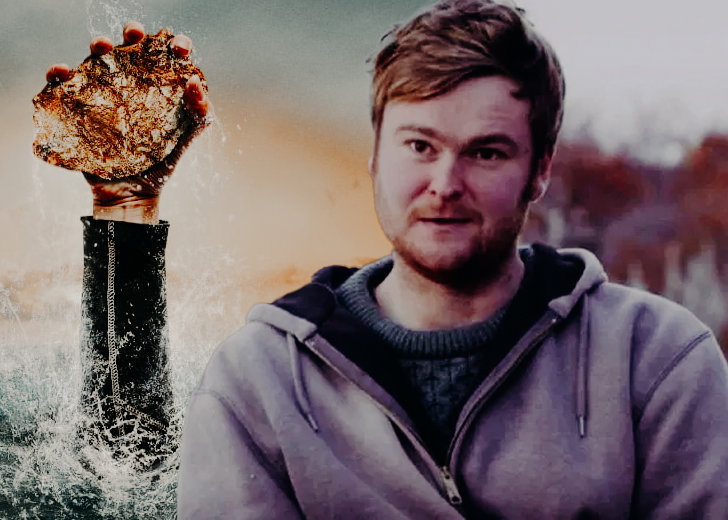 Bering Sea Gold follows real-life gold miners as they dredge the ocean floor for gold. Over the course of its 13 seasons, the Discovery show has seen a fair share of cast members. And among them, the fan-favorite for many is Ezekiel Zeke Tenhoff who is affiliated with the vessel, The Clark.
One of the original cast members of Bering Sea Gold, Tenhoff's daily life and search for gold alongside his crew was the centerpiece for many episodes of the show. For that exact reason, it came as a surprise to many when he did not appear in the 11th and 12th seasons.
Tenhoff keeps his personal life away from TV as much as possible and he shared nothing before his absence. Till now, there's nothing but speculation about why he took a break from Bering Sea Gold for three years.
What Happened to Zeke on 'Bering Sea Gold?'
Tenhoff has been part of the Discovery show for many years. During those years, he went through many important events, with one of them being the loss of his best friend, John Bunce.
Bunce committed suicide in 2012 and Tenhoff went through a hard time because of the loss. He grew depressed and stopped properly communicating with people for a long time. The reality star even turned to substance abuse in an effort to cope with the tough time.
According to The Hollywood Reporter, Tenhoff was $250,000 in debt related to hospital bills following the incident. He and fellow castmate Emily Riedel also grew passionate about spreading awareness regarding suicide prevention.
As for why Tenhoff left Bering Sea Gold in 2017 and didn't return for a few years, he has revealed nothing about it.
Is Zeke Back On 'Bering Sea Gold?'
Tenhoff came back to Bering Sea Gold just this year. Many fans of the show were thrilled at his return. News of him being back on the search for gold first came when he appeared in an early teaser for the 13th season where he announced he was back.
I need to get back in the water. It's been a long time coming.
However, Tenhoff isn't the only one who returned to the show. Emily Riedel's father, Steve Riedel also made a comeback this season.
Tenhoff And Sarah Dunn
Several outlets have reported that Tenhoff is dating Sarah Dunn whom he met in New Orleans, Louisiana.
According to Rainbow 24X7, the two grew closer after she helped him get his life back together while he was undergoing a tough time.
But that isn't the only story going around, and it's not clear what their actual story is. Given how private the two are about their relationship, it's hard to confirm if they are still together.
Dunn is an artist who also runs a food truck called The Au Gratin.