Know Zazie Beetz's Parents — Her German Identity Is Big Part of Who She Is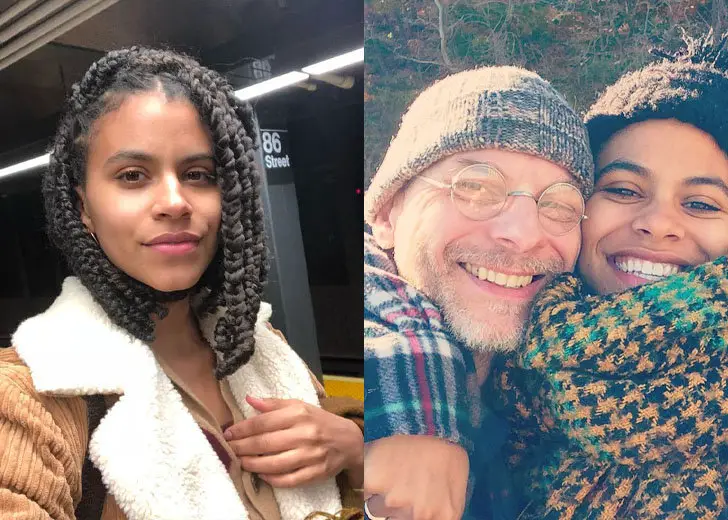 Zazie Beetz, who has famously starred in the FX comedy-drama series Atlanta and the Netflix anthology series Easy, was born in Germany and brought up in the United States.
Speaking with Independent in June 2018, she admitted that she was born in Berlin and had spent her first eight years in her birthland. Afterward, she moved to the States with her family.
Beetz shared that she "was back and forth growing up," as she went to pre-school in Berlin but completed her schooling in New York. "I still got to head back to Germany for summer camp," she added.
Zazie Beetz's Parents Comes from Different Roots
The Deadpool 2 star, who is yet to reveal her parents' names, is the daughter of a white German cabinetmaker [father] and an African-American social worker [mother].
During an interview with Elle, Beetz stated that her father — whom she described as "very much a German man" — visited the United States for the first time after the fall of the Berlin Wall in 1989.
In the United States, he met the actress' mother and fell in love. The couple soon became pregnant with the actress. So, they moved to Germany to get hitched and welcome their first baby.
However, Beetz's mother had difficulty living in Germany because she couldn't find many others who looked like her. That reason led the family to move back to America, settling in New York City.
Zazie Beetz's Parents Separated When She Was Very Small
When Beetz was still "very little," her parents separated. The actress, hence, spent a lot of time with her grandparents, who didn't speak English at all.
But despite her parents' split, the actress still credits them for maintaining a nurturing environment for her.
"My parents just didn't get in my way," she stated. "They allowed me to play and to just follow what my spirit was leading me towards."
Besides, she also posts pictures with her parents on her social media, expressing her love for them. For instance, she grammed a picture of her mother in February 2017, writing, "Mama in high school...She is a beauty!"
In November 2014, she similarly shared a snap of herself accompanied by her father. In the snap, both gazed into the lens with big smiles on their faces.
Zazie Beetz's Values Her German Identity
Coming back to her ethnicity — Beetz is extremely proud of her German roots and feels that her German identity is very important to her.
In the previous interview with Independent, she implied that her German identity was a big part of who she was, even though she might not look particularly German.
She further revealed that she spoke with her father and his family "basically exclusively in German." In addition, she is also determined to pass that aspect of her identity onto her children in the future.