Zack 'JerryRigEverything' Nelson's Wife Opens up about Paralysis and Pregnancy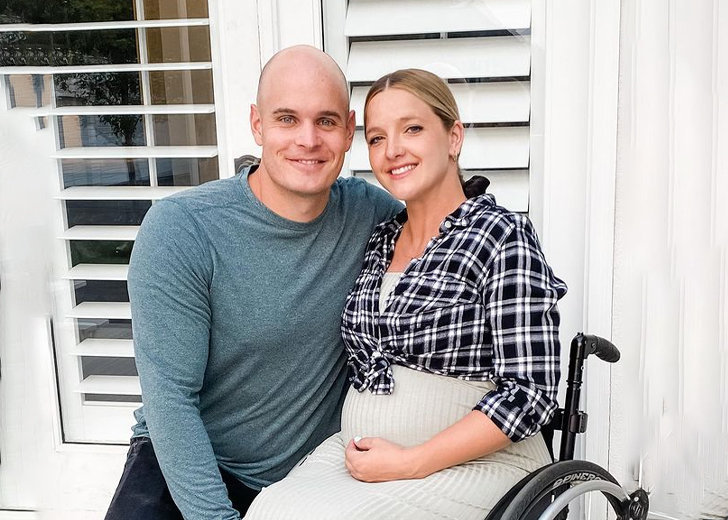 Zack Nelson's wife, Cambry Kaylor, recently opened up about what it took to get her pregnant. 
Nelson is a popular Youtuber from the YouTube channel JerryRigEverything. He has amassed quite a large following with his repair and DIY videos.
His easy-to-follow tutorials have helped millions of people with repairs of their own. 
Nelson often features his wife on his channel, and on October 15, the couple uploaded a YouTube video and announced the birth of their baby, Cyrus Nelson.
And recently, Kaylor took to Instagram to share her pregnancy journey. 
Zack Nelson's Wife and Her Pregnancy
In a very long post, Nelson's wife detailed everything they had to go through to have baby Cyrus. Kaylor noted that as a paraplegic, she wasn't sure if she would have kids.
A clinic informed her that natural pregnancy would be difficult, and so the couple began their fertility treatments.
The couple started with an egg retrieval process and followed it up with an IVF pregnancy. They failed the first time around.
However, most of her eggs were "viable" options for a successful pregnancy, and thus they prepared for an embryo transfer.
She took multiple shots and medications daily for weeks, leading up to the procedure. 
She felt grateful that she could not feel the shots because of her loss of feeling from the paralysis.
The doctors were confident that the transfer would work, and for a day, she even thought she was pregnant, but unfortunately, it turned out to be false. 
The couple kept trying. Sadly, with each try, they became demotivated. But finally, on the 4th transfer, it worked, and they were pregnant. 
Kaylor was still wary and in disbelief, but when she felt her baby kick for the first time, she knew it was real.
She hoped her story would encourage those who were undergoing treatments and would make them feel like they were not alone. 
She also reminded her followers to be kind to everyone, as people could be going through difficult times. 
What Happened to Jerryrigeverything's Wife?
For those wondering how Nelson's wife ended up becoming paralyzed from the waist down, she had a life-changing accident in June 2005. 
Kaylor had been an equestrian vaulter, but that changed when a miscommunication with her partner on the horse affected her acrobatic dismount. As a result, she landed in a position that broke her back and paralyzed her from the waist down. 
After her surgery, she thought it was all a bad dream, but she had to accept her reality. She told the Church of Jesus Christ, after initially losing hope, she became motivated to regain her life and started treatment to learn to walk again. 
She spent close to two years learning how to walk again, but she gave up when she realized that she didn't have to walk to be happy.
That was all in the past. Today Kaylor and Nelson live happily together with baby Cyrus.