Zac Posen and Blue Nile Collaborate to Champion Gender-Free Wedding Jewelry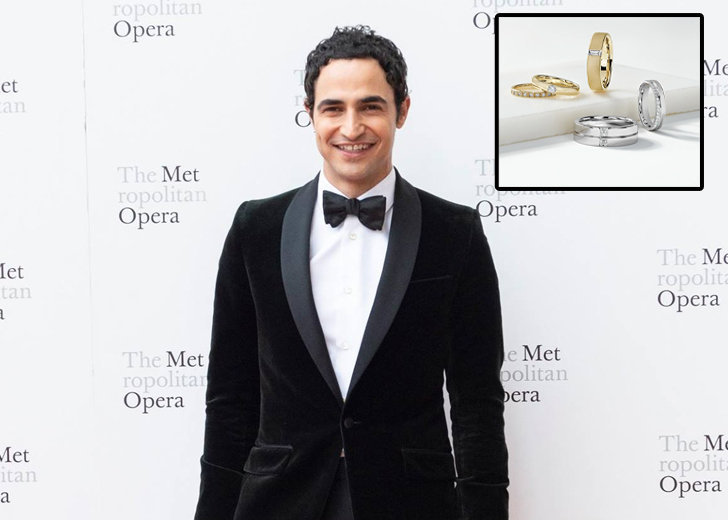 Fashion designer Zac Posen has dressed a lot of A-listers, including Rihanna, Demi Moore, Cardi B, even Princess Eugenie of York.
In 2019, he partnered with a White One, a Barcelona-based bridal brand, to create a bridal collection that was more playful, on-trend, and affordable. 
From bridal dresses, Posen stayed within the theme of weddings and created non-gendered wedding jewelry with the global jewelry brand Blue Nile. 
His curated collection was catered to every type of couple in mind and built to transcend gender and honor all kinds of love.
Priced from $590 to $7,990, the collection featured 12 wedding and engagement rings designs in 14k white gold, yellow gold, or platinum.
The designer opened up to Brides about his collection, iterating there was a lack of inclusive jewelry catering to the modern idea of love and marriage that disregarded one's sexuality. 
"With so many of us celebrating unity and love this month, it felt like the right time to release a collection that was purposefully designed to represent love, regardless of gender," Posen told Brides. 
Zac Posen and His Gay Partner
It was only fitting that Posen released an inclusive jewelry line as an openly gay designer. 
The designer does not talk about his personal life much, but it appears he is in a relationship with someone. 
Posen shared glimpses of his love life with cozy Instagram photos of him and his gay partner, named Harrison Ball.

Zac Posen and his gay partner (Source: Zac Posen/ Instagram)
A brief scroll through Ball's Instagram feed shows he is a ballet dancer and a principal dancer at the New York Ballet. 
It is unconfirmed when the duo got together, but Posen first uploaded a photo of his partner on April 12, 2021, during Ball's birthday. 
On September 30, 2021, Posen gushed about his partner and promoted his partner's work for the Sidra Bell Dance New York. 
The designer shared his excitement at finally getting to see his boo's work. 
Is Zac Posen Married?
There are no reports suggesting that the designer is married to a husband. 
Before dating Ball, Posen was in a relationship with French fashion editor and stylist Christopher Niquet.
Posen's partner worked as the creative director at Posen's New York fashion house until the brand was shuttered in November 2019. 
During an interview with Alain Elkann, the openly gay stylist opened up about their business. 
The fashion writer shared Posen was lucky because his business required styling people for specific occasions like galas, weddings, bar mitzvahs, red carpets, and many more. 
"There is still a clientele for it, on these particular occasions when a woman wants and needs to project an aura, to project beauty and confidence, and this kind of need will not disappear," said Niquet.
According to reports, the former couple started dating in 2008 and lived together in an apartment in New York's SoHo neighborhood with three dogs.
They often attended high-profile events together, but it is unconfirmed when they broke up.