Yvonne Zima Following Her Sisters' Footsteps into the Entertainment Industry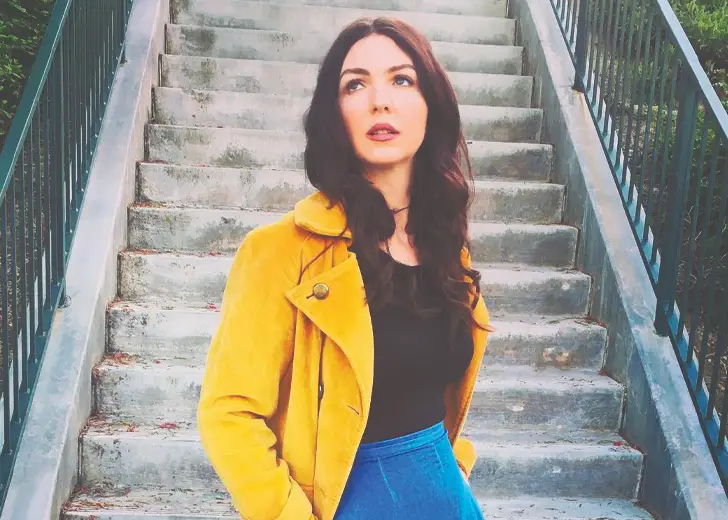 The Zima sisters have been a part of the entertainment industry for a long time now. 
Yvonne Zima, the youngest of the Zima sisters, began acting at the tender age of five. She made her TV debut in the ground-breaking television drama ER. Since then, she's done many TV series and indie films.
Currently, The Young and the Restless alum is trying her hand at writing, creating a script for the all-new pirate comedy Our Flag Means Death. In episode 5 of the series, she also displayed her acting abilities, appearing as Fleur de Maquis.
While her career is booming, her career path is resoundingly similar to her siblings'.
Yvonne Zima's Elder Sisters and Their Career
Yvonne's elder siblings Madeline Zima and Vanessa Zima were first discovered by Woody Allen for his movie, Alice.
But Madeline, the eldest of the Zima siblings, got her debut role in 1992's The Hand That Rocks the Cradle at seven.
Taking various roles in the years to follow, she made herself known through hit sitcom The Nanny, Showtimes Californication, and several TV movies.
At 36, Madeline is now considered a veteran actor. Her latest movie is a horror thriller, Hypochondriac, released on March 14, 2022.
Likewise, Vanessa began her film career as a child. She did her debut film, The Baby-Sitters Club, at eight.
Vanessa apparently does not have as illustrious a career as her sisters, but she's made many appearances in TV series and movies. Her latest work was in a murder thriller, Killer Weekend, in 2020.
As per her Instagram, she's invested in creating NFT artwork alongside her family members, especially her two siblings.
The Zima Sisters' Collab
With years of experience as an actress, Madeline took on a new hat as a writer and director. She made her directorial debut with a short film, Warm Human Magic, in 2018.
Madeline said the film had been a long time in the making, with the first draft written several years ago. And the movie itself was made by a producer nearly four years before release.
The short movie is described as an anti-romantic comedy about a girl's desperate attempt at human connection and her inability to extricate herself from the technology that keeps her isolated.
Madeline's first directorial venture features Yvonne in the starring role of Mary, while Vanessa worked with her behind the scenes.

Vanessa Zima shared behind the scene clips from 'Barely Hanging In There.' (Source: Instagram)
According to her Instagram story, Madeline has directed another project, a web series, Barely Hanging In There. But it hasn't been officially released.
Working together or not, the Zima siblings undoubtedly share a close bond in their personal life.
They have always shown support for each other on social media, congratulating each other on their success and wishing each other on their birthdays.