Emily Compagno's Sisters Have Completely Different Careers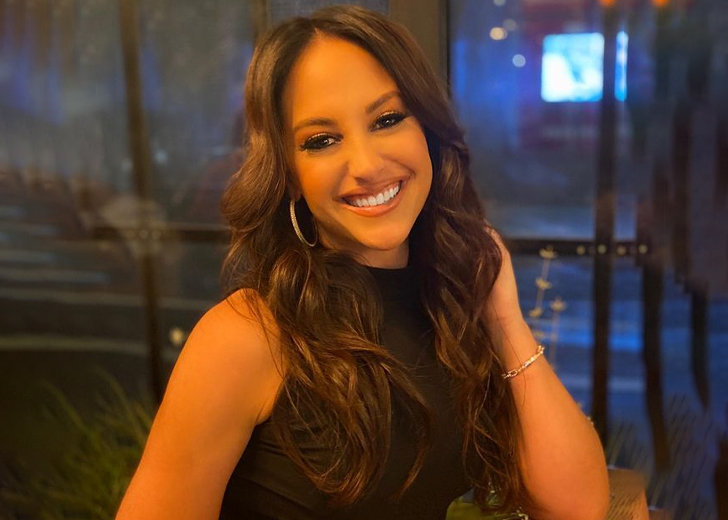 The Compagno sisters are all working professionals, each exerting their skill on different fronts. 
While the youngest of the Compagno siblings, Emily Compagno, might be the most known to the general masses because of her career in broadcast television, the elder Compagnos are no less. Meet Emily's sisters. 
Natalie Compagno
One of Emily's elder sisters, Natalie, was once the proud owner of Traveler's Bookcase — an independent bookstore operating out of Los Angeles. 
Traveler's Bookcase was in business for 24 years before they had to shut down in early 2016.

One of Emily Compagno's sisters, Natalie, on her 2008 Europe tour. (Source: Facebook)
As per the store's Facebook page, they didn't just sell books. They also serviced their customers with experienced travel advice and claimed that the owner, i.e., Natalie, had been to over 100 countries. 
Well, that sounds about right because even to this day, Natalie works as a freelance travel writer who contributes to publications like HuffPost, Red Tricycle, Fathom, Tinybeans, Smart Meetings, and AirGuide's Frequent Flyer Destinations.
In a travel-themed questionnaire published on Fathom, the travel writer spoke of the best and worst experiences she had in her expeditions. 
The avid traveler couldn't decide on a favorite destination because she had so many and was yearning to visit anywhere that she hadn't been to.
Further along in the questionnaire, she confessed how she got the traveler's bug from her grandfather, who, as she recalled, was her travel hero. 
The old-timer had been practically everywhere and that too alone. He had reportedly been to Antarctica twice, rode through the Khyber Pass, and collected coins from countries worldwide. 
As for what made her a traveler, her questionnaire read: "I travel for the joy and insight. And food. Mainly food."
Julietta Compagno
What traveling is to Natalie, caring for children is to Julietta, the other one of the Compagno sisters. 
As an early childhood expert and a former nanny, Julietta lends her expertise to parents looking to raise their children to the best of their abilities.

Emily Compagno's sister Julietta Compagno, a positive discipline expert. (Source: Instagram)
Julietta does so by providing research-based social-emotional parenting support for young children through various virtual sessions and in unison with Sproutable. 
As per the institution's website, Julietta has quite a lot of experience with children, having been a babysitter from the age of twelve and having raised three children of her own. 
Besides her experience working with children, her academic qualifications include an Ed.S degree in school psychology and a master's degree in school counseling. 
For Sproutable, Julietta is currently employing her skills as a certified positive discipline advanced trainer with over 20 years of experience helping families in schools and homes. 
In her bio, she explained how she used a blended approach to teach and cater to her clients.
After all, she has the clinical skills to assess and evaluate children. Also, she has the counseling skills to effectively intervene from her educational background and enough real-real life stories from her 20 years as an active professional.
It is quite apparent — talent does run in the Compagno family!