Yvonne Strahovski and Husband Tim Loden Are Expecting Again! — A Look into Their Relationship
...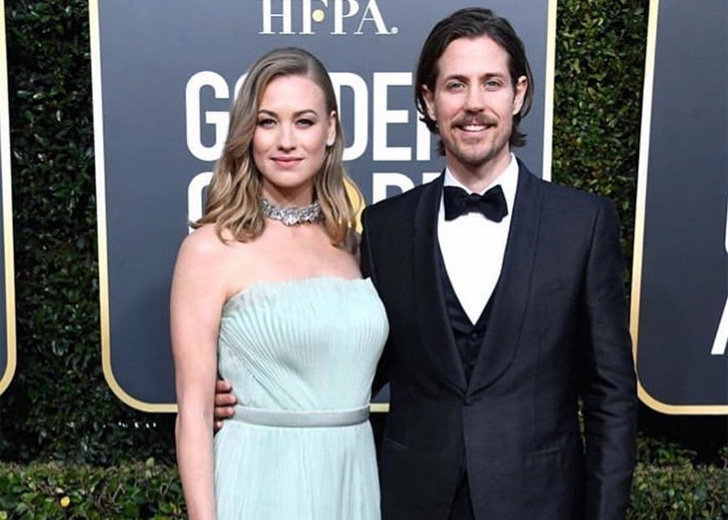 Yvonne Strahovski revealed she was expecting her second child with husband Tim Loden during the Los Angeles Premiere of The Tomorrow War on June 31, 2021. The actress debuted her baby bump on the red carpet and expressed her excitement when talking to ET.
Strahovski also shared that she was halfway through her pregnancy and baby no. 2 was a boy.
Strahovski and her husband already have a son named William. She first broke the news of her impending motherhood In May 2018 via her Instagram where she posted a picture of her growing baby bump and wrote, "I am very excited to finally be able to share my special news - I'm going to be a Mama! So very exciting to watch & feel this little Peanut growing every day!"
When she and her husband finally welcomed William in October 2018, she posted a picture of her hugging her newborn son. Strahovski also wrote how happy she was at his arrival and called him the greatest joy of her and her husband's life.
Yvonne Strahovski And Husband
Strahovski and her husband, Tim Loden, have been together since 2009. The pair kept their romance low key for most of the time and because of it, speculations rose in 2012 saying that they had broken up.
Strahovski and Loden continued keeping their relationship low profile until 2017 when she announced she was marrying her longtime boyfriend. The couple held their wedding in Northern California and broke the news to E! while attending the Emmy Awards in L.A. on September 17.
Strahovski and Loden also spoke a little about their wedding, revealing that it was ridiculously hot and everyone attending their big day ended up jumping in the lake in their suit and gown, just to cool down.
Who Is Her Husband?
Like Strahovski, Loden is also an actor. In fact, the two worked together in the action-comedy drama Chuck where Strahovski starred as Sarah Walker. He made his acting debut in the 2007 short Never Get It Back and has since been a part of productions such as Bloodlines (2015), Vantastic (2016), and Making Monsters (2019).
Loden is also a producer who executive produced Bloodlines, Extinction (2017), and 750 (2015), which he also wrote and directed.
Yvonne Strahovski's Career
Strahovski was interested in acting from a young age and wanted to be an actress. To realize her goals, she began making home movies with her dad's camera as a teen.
She later attended Theatre Nepean, an actor-training institute at the University of Western Sydney and made her TV debut in 2004 with a role in Double the Fist. Over the next few years, she landed minor roles in various projects, including the recurring role of Freya Lewis in Headland (2005-2006).
Strahovski got her big break in 2007 after she was cast as Sarah Walker in Chuck. After six years in the series, she joined Dexter as the titular character's girlfriend, Hannah McKay.
She is now best known for playing Serena Joy Waterford in The Handmaid's Tale and starring alongside Chris Pratt in The Tomorrow War.