Get To Know Young Dolph: Real Name, Age, Career, Net Worth, Wife and Kids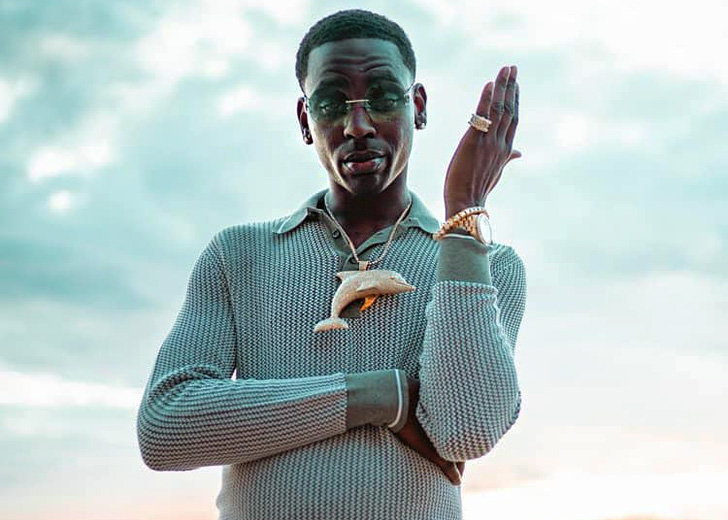 Rapper Young Dolph was shot and killed on November 17, 2021, in his hometown Memphis. Young Dolph, whose real name is Adolph Robert Thornton Jr., was buying cookies at Makeda's Butter Cookies at about 1 pm when a gunman drove up and shot him through the window.
Young Dolph, 36 years of age, was pronounced dead at the crime scene, and officials said they didn't have any information about the suspect.
The rapper's wife, Mia Jaye, thanked everyone for supporting her after Young Dolph's death. She said, "Thank you to everyone for all of your prayers, love, support, calls, messages…I may not see them all but when my eyes are not full of tears, I catch a few..."
The '100 Shots' hitmaker and his wife Jaye have two children — son Tre and daughter Ari.
Young Dolph Had Been Shot At Before
After the news of Young Dolph's death, many people took to social media to mourn his loss, including his collaborator on the song 'RNB,' Megan Thee Stallion.
I am sooo sick rn I am in disbelief! Praying for his family and friends ! Rest In Peace to my friend a true legend dolph ðŸ™ÂðŸÂ¾ — TINA SNOW (@theestallion) November 17, 2021
Other figures from the music industry also paid homage to Young Dolph. Chance The Rapper also tweeted about Young Dolph.
God bless Dolph 𐲘 Real independent Memphis rapper born in chicago. Loved by millions of ppl. Always showed love everytime I seen him this is tragic god bless his family man
However, this isn't the first time the rapper had been shot at. Back in 2017, over 100 shots were fired at his bulletproof SUV in Charlotte, N.C. Young Dolph made it out of the incident with no injuries and released the song '100 Shots' where he raps, "A hundred shots, a hundred shots. How the [expletive] you miss a whole hundred shots?"
The same year, he was involved in another shooting outside the Loews Hollywood Hotel in Los Angeles on September 26, 2017. It was reported that the shooting occurred after an argument escalated to a physical fight.
A man pulled out a handgun during the fight and shot at Young Dolph. The rapper was shot thrice — twice in his legs and once in his arm. He ran into a shoe shop and called for help. He was listed in critical condition at the hospital, but doctors reported he would survive after a few hours.
When talking to The Guardian back in 2018, Young Dolph revealed he had been targeted by people for a long time, but he didn't know the reason.
You gotta ask them. But I ain't a person that lives in fear. You got some people who really worry about that kind of shit. I don't.
The rapper also added that he didn't have the time to worry about being targeted, as he was busy making music and taking care of his kids. 
Young Dolph and His Net Worth
According to Celebrity Net Worth, the recording artist had a net worth of $3 million.