Yolanda Adams Was Abused by Her Former Husband — Inside the Life of the Gospel Singer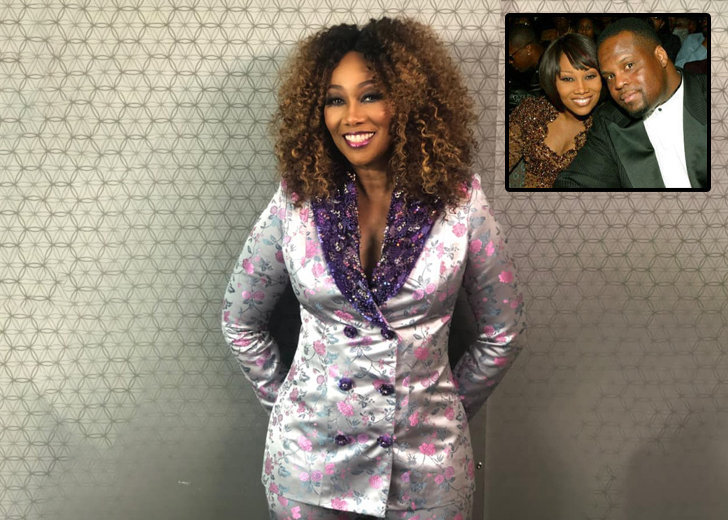 Yolanda Adams has had a long and successful career as a gospel singer. 
Her breakthrough album Mountain High… Valley Low made her a household name. 
After skyrocketing to fame, the singer's every more was covered breathlessly by the media. 
She often made headlines because of her career, but sometimes she was in the news because of her challenging personal life. 
In 1988, Adams married her first husband, Troy Mason. 
The husband and wife had a private wedding ceremony, and not much is known about their relationship. 
How and when they met and fell in love has never been revealed. 
But by 1990, the couple filed for divorce, and Adams later came forward and revealed that her husband had abused her. 
In old footage reshared by Gospel-Praise Music on YouTube, Adams opened up about the abuse and made it known publicly that was why she ended their marriage.
Yolanda Adams Abused by Her Former Husband
Adams was singing in front of a crowd before she delved into the details of her relationship. 
She shared that she had been in an abusive marriage and going all over the country detailing how it had happened. 

Yolanda Adams talking about being abused by her former husband (Source: Gospel-Praise Music/YouTube)
At first, she was ashamed of her past, but all that changed when she spoke to God. 
The Gospel star shared that God told her she had chosen the man over his will and that he could now use Adams more than he ever could because of the tragedy she went through. 
And that's how she decided she needed to share her story with the world. 
"I hope that through my testimony, anybody in here that's being physically abused, that's being emotionally abused, whether you're a man or a woman, trust me, God does not want you in that situation," said the singer. 
She said that God had told her not to do marry Mason right before she walked down the aisle.
But she did not heed his advice and thus suffered the consequences. 
Adams iterated that even though she was punched in the face and thrown across the room, she was unharmed.
According to Heavy, Mason denied the allegations and insinuated that Adams was probably talking about her second husband. 
Yolanda Adams Remarried
Seven years after the divorce from her first husband, Adams fell in love and married the former NFL player, Tim Crawford. 
In 2001, they welcomed their daughter Taylor Ayanna Crawford, which the singer said was one of the best things that happened to her.
According to Heavy, the singer iterated that motherhood had changed her for the better while speaking to JET magazine in 2002. 
"You really don't know what love is until you have a child. No matter how tired I am after a show or how distracted I might be after a long recording session — all I have to do is see her little smile and know everything is right with the world." said the singer. 
She also talked about her marriages, saying it took at least three years for a person to know someone well and decide whether they wanted to spend the rest of their life with that person.
Adams and Crawford divorced in 2004 and are focused on co-parenting their daughter amicably.