YK Osiris and Chad Johnson Go Back and Forth over Buying Earrings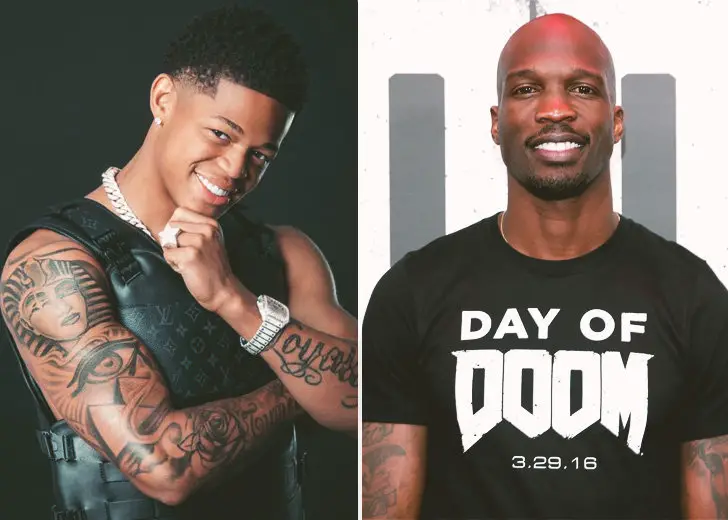 Jewelry has been an integral part of hip-hop from the beginning. It is an essential ingredient of hip-hop fashion for rappers and is considered a symbol of success. 
Most of the rappers flash their expensive purchases on social media. Recently, the 'Mad Now' rapper YK Osiris flexed his $325,000 diamond earrings for the masses to see.
But one person was not impressed with Osiris's purchase and even mocked him for it.
This sparked a reaction from Osiris. Here is a breakdown of everything that went down. 
YK Osiris and Chad Johnson's Exchange 
On November 22, Osiris shared a photo of his big purchase on social media, along with the certification papers.
But on November 26, former NFL wide receiver and showman Chad Johnson, better known as Ochocinco, roasted Osiris over his purchase. 
Ochocinco, who has often preached financial responsibility, felt that Osiris had wasted his money.
He tweeted that he could have gotten the same earring from Claire's for $10. "I got the same earrings for $10 from Claire's." 
The former NFL player has openly talked about wearing fake jewelry during his playing days. 
Osiris hopped on social media and responded to Ochocinco in his Instagram story.
He told Ochocinco to mind his business and ironically took the former wide receiver's advice as he mockingly flexed his own Claire's earring. 
We all grown, baby. You don't tell no person how to spend their money. If Ocho Coco wanna go to Claire's and spend $10 on earrings, man, I congratulate you. You should do that. That's your money. 
In a separate Instagram Live, the rapper also advised kids who looked up to him not to spend on jewelry pieces.
But he iterated they could do whatever they wanted with their life as ultimately they would be the ones dealing with all the ups and downs in their life. 
Lil Baby Presses YK Osiris to Clear His Debt
Although Osiris was stunting on social media, it wasn't long ago that his $5,000 debt made rounds on social media.
In a vlog on Atlanta jewelry company Icebox's YouTube channel, Lil Baby was shopping for some expensive ice when he bumped into Osiris, who owed Lil Baby some money.
The two engaged in some friendly conversations until Lil Baby started pressing Osiris about a $5,000 debt.
Osiris laughed off Lil Baby's demand and told him he couldn't wait to pay him back.
But Lil Baby, who was serious about getting his money, noted that even if Osiris couldn't pay right now, he would wait for his next hit. 
The 'Worth It' rapper laughed it off and explained that he "got to clear it first," referring to a sample he had to clear before releasing a song.
Later in the conversation, it was revealed that it had been almost five or six months since he borrowed the money.
The two did not delve into any other details on the debt, but Lil Baby suggested he needed a little interest.