Why Did Yaya DaCosta End Her Marriage to Her Ex-husband?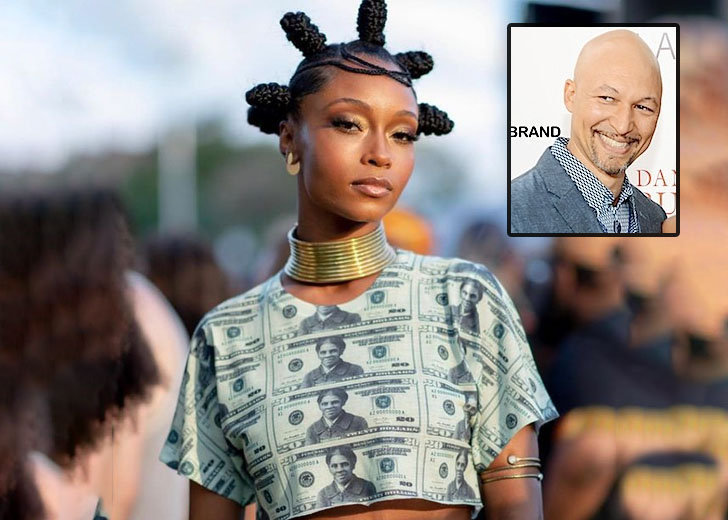 Yaya DaCosta and Joshua Bee Alafia's marriage and divorce are widely reported in the media. However, the actress has confused everyone with her quotes about never being married.
So, was DaCosta ever actually married? And if so, what was the reason behind her split?
Details of Yaya DaCosta and Ex Husband Joshua Bee Alafia's Relationship
Although the details are not clear, Yaya DaCosta and Joshua Bee Alafia's relationship possibly began a while before 2012. Then, without any news or rumors about engagement, came their alleged wedding.
According to ESSENCE, the former couple got married in June 2012. Her IMDb reports the exact date of their wedding to be on June 23, 2012.
Further, Us Magazine reports that they got married at an outdoor wedding in Pennsylvania.
Then, she became pregnant and welcomed her first kid, son Sankara, on September 22, 2013.
After this, their relationship started going downhill. The couple separated soon after, and have been leading separate lives ever since.
However, they still make an effort to co-parent Sankara.
Yaya DaCosta Said She Was Never Officially Married
It was Page Six who first reported on their divorce on November 12, 2015. In their reporting, they claimed the Chicago Med star had filed for a divorce from her then-husband, Alafia, and that it could get "nasty."
Further, they asserted that she filed the case in the Manhattan Supreme Court and her divorce filing was sealed, making it difficult to know the reason behind the split.
However, in 2016, DaCosta came out with her version of the events.
During a sit-down with Complex in May 2016, she clarified that she was never actually married.
"You get to read that you were divorced a second time when you were never married in the first place!" the In Time actress said at the time.
Because of these false things on the internet, she realized the power anonymous people on the internet had over her.
She even tried to call Wikipedia and correct the information on her page after the false news came out. 
Again, in September 2016, DaCosta dispelled her divorce rumors.
In a response to a query about her divorce from Madame Noire, she denied Alafia ever being her husband.
It was difficult for her to disprove rumors online because she never shared much about her private life.
She attempted to ignore the rumors, but to no avail. They just didn't go away.
"I never got divorced because I was never married, first of all," she told the publication.
Yaya DaCosta Maintained Son's Relationship with Joshua Bee Alafia
Even though she and Alafia went their separate ways soon after Sankara's birth, she remembered having a kid as an "enlightening experience."
After her separation, DaCosta still attempted to keep the father-son relationship alive and well.
And her son has a great relationship with Alafia.
Even though DaCosta refrains from posting much on social media, the opposite is the case for Alafia. He has a ton of posts on Instagram, and quite a few of them are with Sankara.
The father-son duo take trips to various places frequently and they spend a lot of time exploring nature.