Does Yara Shahidi Have a Boyfriend? Inside Her Dating Life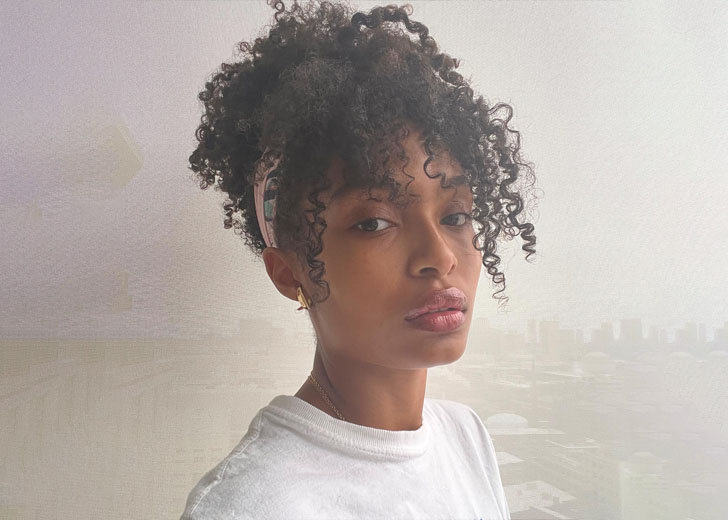 Yara Shahidi found fame as Zoey Johnson on ABC's comedy Black-ish and its spinoff, Grown-ish.  
The hit ABC sitcom made her one of Hollywood's most sought-after young actresses.
She has since appeared in several movies, including Imagine That, Smallfoot, and The Sun Is Also a Star.
With her newfound fame, Shahidi uses her platform for activism as well. She has also launched 7th Sun Productions, a production company with her mother.  
Naturally, with such a huge fan following, everyone is curious about Shahidi's love life. So is Shahidi seeing anyone right now, and what is her dating past like? Here's everything we know about the actress's love life.
Yara Shahidi on Dating 
Shahidi is very private when it comes to her love life and has said little about it. The Grown-ish actress hasn't ever gone public with a relationship.
It seems she is not dating anyone right now, but she did open up to Seventeen about her thoughts on dating.
In 2017, when Grown-ish was about to debut, the then-17-year-old explained that she had not dated anyone yet and neither had the time to as well. 
My general outlook is if I don't have time to take a bath on a regular basis, then I don't have time for another human. I love being busy, and I enjoy where I am at right now.
Shahidi made her relationship status clear with the bath time analogy. 
While she might not be seeing someone right now, she has been pretty open about what she wants in a partner and a relationship.
She told The Root that she wanted someone with great taste in music and podcasts because she needed recommendations.
"I think the one that we agree on every time is a similar ethical reasoning and value criteria," said the actress.
Yara Shahidi Relationship Rumors
Despite the actress wanting to prioritize her career, some fans of the show want her to date Trevor Jackson, her co-star, and her on-again-off-again boyfriend on Grown-ish.
The two co-stars have a tight bond that has caused fans and the media to speculate that Jackson was her boyfriend. 
I'm shipping Trevor Jackson and Yara Shahidi irl way harder than I should be but she's 18 now so I feel less wrong about it lmao — clitaurus (@wo0ski) February 11, 2018
But, the two have spoken about it and confirmed that it's a different story off-screen.
Jackson, who plays Aaron in the series, considers Shahidi his family. "She's like my little sister. I love her, she's awesome, that's my dear friend," he said.
The duo is so close that Jackson even created a song inspired by the crocs gift that he got from Shahidi.
According to the actress, the song is "so good."
Besides Jackson, Shahidi's friendship with Luka Sabbat, who plays Luca Hall, has also raised suspicions.
But, the two have only ever shared that they are friends. In November of 2020, Yara celebrated Luka's 23rd birthday with a post on Instagram, and her caption had many convinced that the two were platonic. 
For now, it looks like fans will have to respect Shahidi's privacy as she is not revealing anything anytime soon.