Yandere Freak's Return after Killing a Friend — Manslaughter Case Explained
Yandere Freak was charged with 3 counts of manslaughter for shooting a friend.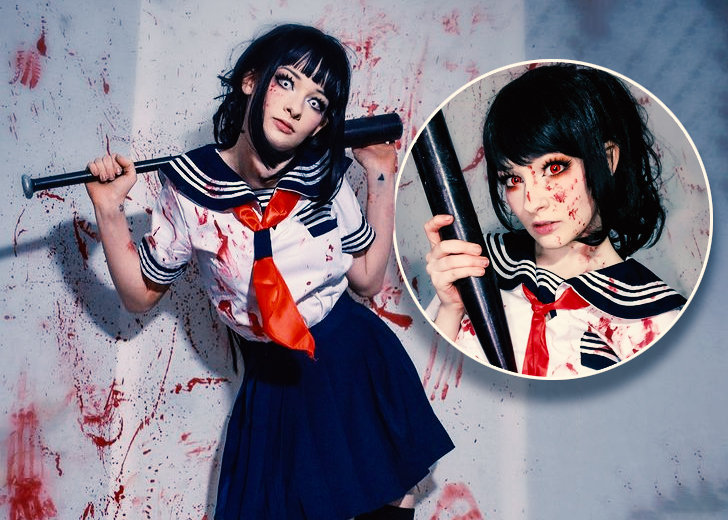 Trigger Warning: The following article deals with adult subject matter (gun violence and manslaughter). Please proceed at your discretion. 
At face value, Yandere Freak is a TikToker and a social media celebrity with a considerable following to back them up, thanks to their many cosplay acts.
They often dress up as fictional characters and pose for their social media fans. 
However, they have recently been the subject of intense internet scrutiny after news broke that they had been charged with manslaughter for killing their high school peer with a firearm, albeit accidentally. 
What Did Yandere Freak Do?
Yandere Freak previously went by the moniker 'Snow the Salt Queen,' but their real name is Mary Anne Oliver Snow.
According to court records at the Harris County District Courts, they were arrested on January 18, 2021, after they gave an audio-recorded statement to the authorities. 
The case records further reflect that "on or about January 17," they "recklessly caused the death of Helen Rose Hastings by pointing a handgun at the complainant and pulling the trigger." 
In their statement to the authorities, Snow confessed that they were intoxicated when the events unfolded as they and their friends were all under the influence of alcohol.
Yandere Freak Claimed It Was an Accident
Snow also expounded that the firearm involved in the shooting belonged to their ex-boyfriend. However, to their knowledge, the bullets were taken out, and the magazine was removed. 
The group of friends who were present during the shooting had been watching DC's Gotham, a dark drama-thriller that revolved around Bruce Wayne before he became the superhero Batman in the crime-infested city. 
As Snow was a cosplayer, they told the authorities that they liked to dress up as fictional characters. Following suit, they flaunted the weapon for being similar to the one that the show's antagonist, Penguin, had. 
Then, the victim jokingly asked, "Oh, shoot me," and Snow complied. 
Little did either of them know that the chamber was loaded, and the life of a person was at stake. Snow was later released on a $20,000 bond. 
Back To Cosplaying After 3 Counts of Manslaughter
Following their release, they put up an Instagram post featuring another one of their cosplays. 
On February 11, 2021, they posted a collage of themselves dressed as Mikan Tsumiki alongside a picture of the original character. Admittedly, not the best choice of words, but in the caption, they announced, 
I have returned!! Please share this pic if you can, it would mean a lot.
They also asked their followers to follow the link in the bio to ask fans for their support. However, since their story has begun to surface with a renewed momentum, netizens have raided the comments section voicing their disdain for Snow's tenacity. 
"'I have returned' isn't the first thing you should post after shooting your friend," one user noted. 
"Im not a fan of their actions, but the cosplay is amazing," another one wrote. But these are all recent comments. The comments that were made on the post when it was first uploaded were all to celebrate their welcome.