'The Batman' HBO Max Spin-off Series Plot References From Comic Book Sources
'The Batman' HBO Max spinoff series is in the works from Matt Reeves. What we can know about the series from its comic book sources?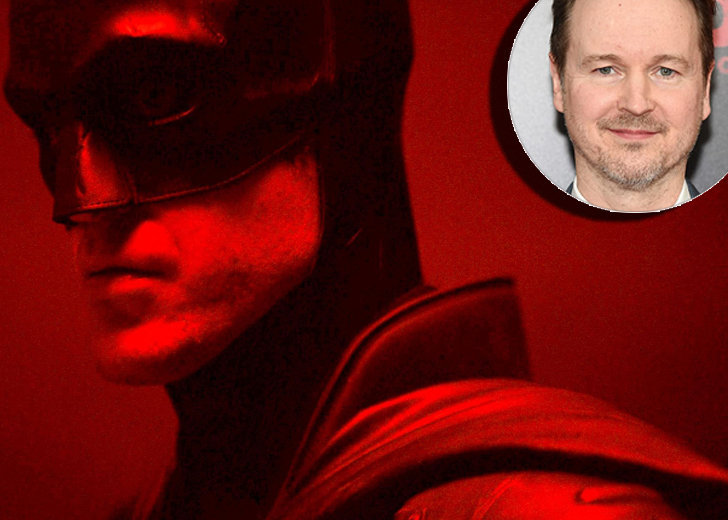 On July 6, Variety reported that Matt Reeves and his production company, 6th & Idaho, signed an overall deal with Warner Bros.Television group.
This television deal will see Matt Reeves' production company developing TV projects exclusively for all of WarnerMedia's flagship broadcasts, cable, and streaming services such as HBO Max. 
Currently, Reeves is developing a Batman film starring Robert Pattinson due out on Oct 1, 2021. 
Matt Reeves & HBO Max Unnamed 'The Batman' Spinoff Series
On Jul 10, HBO Max announced that Matt Reeves' 6th and Idaho production studio would be developing a spin-off series based on the plot of the upcoming Batman movie. The drama series will primarily focus on the storylines set in the Gotham City Police Department. 
From what we know so far, the upcoming series will crossover with the upcoming The Batman movie. 
The gritty noir tale about the rise of corruption and criminals in Gotham is expected to take place years before the upcoming Batman film—which is also being directed by Matt Reeves.
Variety reporter, Justin Kroll, suggested that the series will be a prequel set in a time before the plot of The Batman movie 2021. 
No idea if Patz will make man appearance but what I have learned is that it be set before when THE BATMAN is set and dive into how Gotham became corrupt and infested with criminals. https://t.co/s1frb1trat — Justin Kroll (@krolljvar) July 11, 2020
The actual title and release date of the DC television series hasn't been revealed yet. 
Possible Comics Sources
For those of you familiar with offshoot Batman comics, the series sounds wildly similar to the plots of two popular comic books, namely 'Gotham Central' (2003 to 2006), and 'Batman: GCPD Volume.' 
'Gotham Central'
Written by Ed Brubaker and Greg Rucka, Gotham Central was a story told from the perspectives of several police officers in Gotham city. The obscure characters from the GCPD roster were given their own story arcs in the comics.
In addition to Batman, notable figures from GCPD such as Marcus Driver, Romy Chandler, Michael Akins, James Gordan, Renee Montoya, Arnold Flass, and Harvey Bullock were featured in the comic.
The comic book focused majorly on the criminal investigations led by the Gotham Police Department and contagious corruption within its ranks.
'Gotham Central' Plot
When Gotham starts to become a breeding ground for rising villains such as Mr. Freeze, Two-Face, Joker, Mad Hatter, Penguin, and Poison Ivy, it falls upon GCPD to figure out the mess within itself and in Gotham. Doing so, it also tries to contain activities by Batman and his rouges. 
'Batman: GCPD'
In 1996, Batman: GCPD comic book series was released. The major plot of this series was set several years before Gotham Central when prominent police officers such as James Gordon, Harvey Bullock, Montoya, and Soong were just rookies. 
The series ran for only four issues and was narrated through the perspectives of the police officers investigating a serial killer who left behind teddy bears next to his victims.
What to Expect on the 'Batman' series based on the Possible Comics Book Sources?
Both 'Gotham Central' and Batman: GCPD were character exploration of crimes that could only happen in Gotham city.
If the two Batman storylines are anything to go by, then we can undoubtedly expect the upcoming HBO Max Batman spin-off series to be some sort of anthology akin to HBO's live-action Watchmen series and Netflix's Black Mirror. Each episode of the new series could focus on one or two distinct characters (an antagonist or a protagonist or both) while GCPD investigate gruesome crimes and show how their lives intertwined with an immense Gotham cesspool.  
Through the eyes of the GCPD officers and citizens, we could witness the breakdown of the Gotham crime system and the establishment of various corrupt communities that gradually plague Gotham inch-by-inch. 
The show could also use its long-form format to give personalities to lesser-known villains. Long-format means that the creators of the show aren't restrained by time and will have ample time to expand on the rich Batman mythos.
"The Batman' series Casts, Release Date & News
We still have yet to receive concrete updates on the upcoming spin-off. But what we can estimate is that this series will avoid the extended storylines on "super-villains" such as Bane, Penguin, and Joker, and go for a more grounded take on the villains, especially during initial seasons. That may be the case because the upcoming The Batman movie being directed by Matt Reeves could possibly be created to tie-in with a more grounded Batman series that will be created by Reeves as well. 
The Batman is set to release on Oct 1, 2021, with star-studded cast members, including  Robert Pattinson, Colin Farrell, Zoe Kravitz, Andy Serkis, Paul Dano, Peter Sarsgaard, Jeffrey Wright, and John Turturro.